Written/Posted by EddieP
- Play count: 121
Size: 1,881kb, uploaded 7/22/2011 9:14:14 PM
Genre: Unknown/None Chosen / Playing Style: Other
A song I wrote about my Grand-paw and the troubles my Grand-maw had with him.
---
10 comments on "Devil In A Jar"

jimh269b Says:
Saturday, August 13, 2011 @10:51:49 AM
man thats a great tune james
picKen Says:
Saturday, August 13, 2011 @12:10:04 PM
Cool tune! Nicely done. Fiddle, harmonica, vocals all good. sounded great. Nothing like a broomstick across the head to sober u up!
rickshunter1 Says:
Saturday, August 13, 2011 @2:19:41 PM
You ever go perform down on music row in Maryville?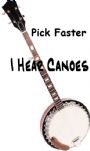 EddieP Says:
Saturday, August 13, 2011 @3:01:20 PM
Yes, I've played there quite a bit.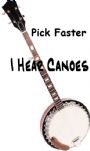 EddieP Says:
Saturday, August 13, 2011 @3:07:29 PM
Thanks for the comments. I'm trying to get a bluegrass group to cut this one. I pitched this song to Rhonda Vincent and some Country singers, but I want to pitch this one more toward the bluegrass side. Anybody know any Bluegrass Publishers?

dgill Says:
Sunday, August 14, 2011 @1:35:33 PM
That is a fine tune right there James. I like songs that are wirtten about the truths in life.

From Greylock to Bean Blossom Says:
Monday, August 15, 2011 @4:29:11 PM
That is a great song - lyrics, tune and feel. It seems to me it would fit Randy Waller to a T. My second choice would be the Seldom Scene but Waller would really fit it.

Sorry you had your experience with Scruggs. It is tough when we find our heroes are human. I have heard legions of stories about his kindness and courtesies.

Thanks for posting the song and good luck with it.

Ken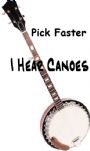 EddieP Says:
Monday, August 15, 2011 @5:14:52 PM
Thanks Ken, I'm going to google Waller and see if I can find some contact info on him. About Scruggs, I think he might have had a real bad night because he was playing with a full band with drums and everything and it was real loud. It was the Earl Scruggs Review. Thats when Steve his youngest son was still alive. Plus Earl broke two strings and was switching banjos back and forth. I'm sure he was pretty mad. But he came down off the stage and walked right toward me and some other people. I just walked up to him with a pen and paper and said Mr Scruggs can I please haveeeee yourrr as he walked away :-) But that comment is the first time I've ever said anything to anybody about it. I guess it's just my way of getting back at him a little ( like it's going to matter to him right) if he ever saw it. But anyway if it wasn't for him we wouldn't be on the hangout right? Thanks for your information
on pitching the song.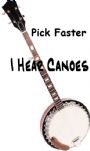 EddieP Says:
Tuesday, August 16, 2011 @8:32:10 PM
Hey Picken, The last time she hit him was with an iron skillet up the side of the head. That was the straw that broke the camels back. She divorced him after that. He was really an abusive person when he got liquored up. I never knew him though, he got killed in a logging accident before I was born. But my grandmother told us lots of stories about him.
picKen Says:
Wednesday, August 17, 2011 @2:20:13 AM
Dang! Probably a good thing she left. I mean what comes after a frying pan? I never knew my grandfathers either.
You must sign into your myHangout account before you can post comments.