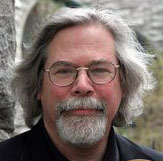 Teaches Lessons: Online, In Person
Styles: 4-String (Tenor/Plectrum), Bluegrass (Scruggs) , Clawhammer and Old-Time
Levels: Beginner, Intermediate, Advanced
Teacher Since: 1973
Pricing: $90 for 4 half-hour lessons
Listing Created: 11/16/2011
Listing Updated: 4/23/2014
More About Me
I've been playing the banjo since 1977, guitar since 1966, harmonica since 1967, and mandolin and fiddle since 1971. On banjo I teach bluegrass, clawhammer/frailing, and Irish style tenor to all ages and levels.
Webcam lessons on banjo as well as guitar, mandolin, harmonica, and fiddle are available via Skype, and studio lessons are available in Southwick, MA (near Springfield) and Newington, CT (near Hartford).
I have over 30 years of teaching experience, and am the author of 10 books for fingerstyle guitar and harmonica as well as a contributing writer to Acoustic Guitar and Sing Out! magazines. For more information, visit my website at: www.celticguitarmusic.com or email me at banjoandguitar100@yahoo.com. Cell: (413) 455-9215.

Comments
I am a 53 year old male in Vernon Ct. Looking to take beginner lessons in person. What days and times are you available for one on one lessons? Thanks. - Legend600
Same question as above days and times you are available? Would you consider hour session verses 1/2 hour and maybe one per month. I live in springfield. I could come to southwick. helen1m1troy@aol.com interested in bluegrassish - Helenoftroy
You must sign into your myHangout account before you can post comments.