Posted by u k sandra
[download]
- Play count: 465
Size: 1,548kb, uploaded 8/11/2008 9:54:54 AM
Genre: Unknown/None Chosen / Playing Style: Clawhammer and Old-Time
Flett From Flotta on the banjo for Banjo Bobcat who`s mother was a Flett From Flotta. Yes, there was a real man called Flett and he was from a place called Flotta. I hope he likes it.
---
10 comments on "Flett From Flotta"

Nelson Says:
Monday, August 11, 2008 @10:50:33 AM
Very nice.

Kester71 Says:
Monday, August 11, 2008 @2:20:44 PM
This is beautiful and has actually put a little tear in my eye. I have to learn this one. Would you let me learn it and even, one day make a You Tube video? I do not want to steal it so I will reference it. It is just so good!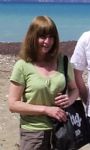 u k sandra Says:
Monday, August 11, 2008 @3:35:10 PM
Thanks both of you. Kester, I`d love you to do it. I bet you do a great job. I can`t wait to see it on You Tube.

john fincher Says:
Tuesday, August 12, 2008 @1:24:49 AM
Sandra, I think that this is lovely. I am trying to arrange some English traditional tunes for clawhammer banjo and many of them wotk well. I am struggling with jigs in 6/8 - have you tried any?

Don Borchelt Says:
Wednesday, August 13, 2008 @5:04:34 AM
Well done, very lyrical playing.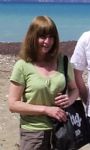 u k sandra Says:
Wednesday, August 13, 2008 @1:55:00 PM
Thanks john and Don, John, I`ve never had much luck with Jigs. The only people I get to play with are in a mixed band. When we play jigs, I just do the melody and pretend that its a tenor banjo. The last one I can remember doing is Garsters Dream. I don`t know if you know it. It was great fun. One day I might get another tenor banjo.

Stuart Hartley Says:
Thursday, August 14, 2008 @1:49:15 PM
Lovely tune and nice picking. Enjoyed it . Stu

Banjo Bobcat Says:
Saturday, August 23, 2008 @2:26:48 PM
Hi Sandra,
That was realy good thank you, I will have to try and learn it. It's a beautiful tune.
Thank you
Neil.

imac50 Says:
Thursday, September 4, 2008 @10:39:30 AM
Hi Sandra I was researching Flett from Flotta this afternoon for a project I'm doing for Mel Bay and was surprised to see the Banjo Hangout come up in my search. You do a good job on the tune, too. You can hear my version with my band, if you are interested, here. http://www.thunderdog.co.uk/bandmp3/gaygords.mp3 It is part of a set of tunes we play at most of our ceilidhs.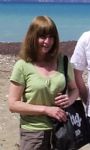 u k sandra Says:
Thursday, September 11, 2008 @12:56:02 PM
Iain, I love it. I wish I had known about it when I was trying to learn it. At least then I would have known what it was meant to sound like. I watched a thing on the telly last night about 911 and it showed somebodys funeral and a pipe band was playing Flett. It was beautiful, very sad and moving.
You must sign into your myHangout account before you can post comments.