Written/Posted by townz
[download]
- Play count: 872
Size: 4,329kb, uploaded 7/17/2008 8:47:55 AM
Genre: Unknown/None Chosen / Playing Style: Bluegrass (Scruggs)
This is a song I wrote describing my gypsy way of life.Always missed a banjo on it then i got in touch again with my long lost banjo player from our band Rattlesnake,Joemac from hangout, beautiful guy folks he started sending me some lessons to help with my banjo playing,He then suggested we did something as n hands(bands) across the water fashion,so he layed down this brilliant banjo track which i have tried to mix on my p.c. studio where the song was recorded. So here it is folks pass your judgement please.
---
6 comments on "Anchored to the Shore"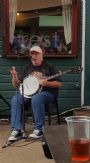 joemac Says:
Thursday, July 17, 2008 @9:46:06 AM
Great stuff Mick, there is a lot of memories that come to mind when i hear this, power to your elbow young Travis.......Joe

muntjac Says:
Thursday, July 17, 2008 @12:12:12 PM
Mick I like this one, hope you get to come over to old blighty and catch up with Joe. Woul love to be there...........Ian

townz Says:
Thursday, July 17, 2008 @12:16:30 PM
joes playing really lifted this song in my opinion again thanks joe, lets play with each other some more, oops that could be misunderstood he he

hammeron Says:
Friday, July 18, 2008 @10:24:07 AM
Hey Mick, just listened to this and it is proof that, not only does the Law have a long arm, but more importantly, so does the love of Music, especially amongst friends. Excellent song and production. Joe's playing is once again superb as well as your vocals.

All the Best,

Steve

martinplayer Says:
Monday, July 21, 2008 @4:10:40 AM
Nice one Mick. I love technology and you and Joe have used it to great effect. Hope to meet up with you sometime and get a jam going.
Bob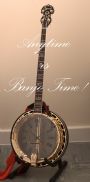 ragitty Says:
Friday, September 19, 2008 @12:26:42 PM
Mick I have listened to this song several times, it is so descriptive to many of us on the hangout, persobnally I love it, really is my type of music.
You must sign into your myHangout account before you can post comments.