Posted by Gareth Banjoland
[download]
- Play count: 204
Size: 1,237kb, uploaded 7/7/2008 4:10:35 PM
Genre: Unknown/None Chosen / Playing Style: Other
Now I'll warn you-this is a bit wacky, it was the first thing I ever recorded on our new laptop at my uncles place in Amsterdam ;-) The percussion is a zipper and the whole thing was largely improvised, you can hear Bronte and Gywn, my faithful companions in the background. Definitely belongs in the "Other Styles" section.
---

zeke_w15 Says:
Monday, July 7, 2008 @5:19:18 PM
That was cool...

Wes Lassiter Says:
Monday, July 7, 2008 @7:06:11 PM
If you think about it. Recordings like that have a almost the feeling of a reality series. Maybe you could call it reality muse. I liked it.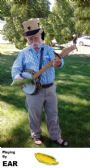 mike gregory Says:
Thursday, July 24, 2008 @4:05:55 PM
Though you have never met him, you seem to be living by local banjo expert Ken Hafrman's advice: "Kid, it's YOUR banjo. Play it any damn way you want!" GOOD for you, A.B.!

Don Borchelt Says:
Friday, September 12, 2008 @2:17:17 PM
Yup, that was definitely cool. I love the kids bursting with delight in the background. Zipper's cool. Zipper's cool, too.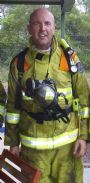 Alan Hill Says:
Thursday, January 15, 2009 @1:22:10 AM
you have the kind of talent i wish i had !! looking forward to seeing you again when the wife is not about
You must sign into your myHangout account before you can post comments.