Posted by RWJonesy
[download]
- Play count: 894
Size: 2,646kb, uploaded 3/10/2008 9:36:17 PM
Genre: Unknown/None Chosen / Playing Style: Clawhammer and Old-Time
I have many favorite D.Diller tunes.......and this is one of them. Played on a Vega Senator
---
6 comments on "Piney Woods GGDGB"

Henke Says:
Thursday, March 13, 2008 @12:32:27 PM
This is great! I love those tunes, calloway and also walking in the parlor and shaving a dead man, has this kind of krooked sound... really beautifull rendition.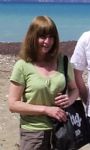 u k sandra Says:
Saturday, March 15, 2008 @3:59:37 PM
Fantastic. I`ve spent ages trying to play this tune. You do it so well.

MiG-19 Says:
Monday, March 23, 2009 @10:30:41 PM
I've got to tell you, having a really tough day at work with the Jukebox playing in the background. This song made a world of difference to my outlook. Thanks a lot for such a beautiful piece.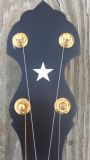 RWJonesy Says:
Thursday, March 26, 2009 @8:20:40 PM
*** I'm glad a piece of music that I learned to play made a difference in your life. Thanks for the kind words! Amazing how a banjo tune can impact the soul.

Big Doug Nez Says:
Friday, August 28, 2009 @9:52:49 AM
Love the way you play this tune. Where did you get the TAB for it? If you used a tab.

JanetB Says:
Sunday, June 28, 2015 @2:40:53 PM
So expressive!
You must sign into your myHangout account before you can post comments.