Posted by Bullard
[download]
- Play count: 243
Size: 3,741kb, uploaded 1/26/2008 3:44:28 PM
Genre: Unknown/None Chosen / Playing Style: Unknown/None Chosen
Here's a newgrass tune from a band I was in called The Boys back in the '90s
---
7 comments on "Prisoner of the Highway"

dpete210 Says:
Saturday, January 26, 2008 @5:03:06 PM
Nice job! Super banjo sound!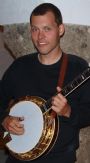 Violanjo Says:
Sunday, January 27, 2008 @1:02:23 PM
Interesting classical piece! That is beethoven Op. 18/4, right? (smile)
Great pickin!

Mr Raymond Sutton Says:
Monday, January 28, 2008 @8:37:11 AM
Fantastic playing and a fantastic tone from your banjo. Ray.

RODMISER Says:
Friday, February 1, 2008 @10:53:40 PM
That's fact if you stand alone.

John Kuhn Says:
Thursday, January 7, 2010 @9:05:30 PM
Smooth pickin! Enjoyed the arr. Tasty trips!

Bullard Says:
Friday, January 8, 2010 @4:47:03 AM
Thanks KIDD...
glad you liked it =)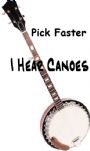 EddieP Says:
Wednesday, August 24, 2011 @7:52:33 AM
Boy this is really good, I've never heard this song grassed up before.
You must sign into your myHangout account before you can post comments.