Posted by SCclawman
[download]
- Play count: 1170
Size: 3,245kb, uploaded 1/1/2012 7:55:51 AM
Genre: Traditional / Playing Style: Clawhammer and Old-Time
A good friend of mine is in law school a couple hundred miles away. He came home over christmas break, we set up one Blue Bluebird mic and had a good time trying to play this song
---
8 comments on "House Carpenter"

Ho C Ying Says:
Sunday, January 1, 2012 @8:13:35 AM
Nice!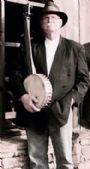 hangnail Says:
Sunday, January 1, 2012 @1:18:50 PM
Beautiful job. Perfect thing to listen to right before I take my nap after eating way to much peas and collards. Hope you have the best new year ever and try to get up here in the spring when the weather warms. Lots of good pickin going on and I'd love for you to be apart of it.

SCclawman Says:
Tuesday, January 3, 2012 @7:03:11 AM
Thank you both.
Hangnail, that does sound awesome. I'd love to be apart of it as well.

banjoike Says:
Monday, January 9, 2012 @4:20:45 PM
Really nice! Nice mellow sound!!

Don Borchelt Says:
Saturday, January 14, 2012 @1:25:43 PM
What a fine, creative interpretation. Truly elegant picking by both of you, exploring some new pastures of modal polyphany. A real treat, even without peas and collards.

Todd Treadway Says:
Wednesday, January 16, 2013 @9:37:13 AM
That's just exquisite. Beautiful.
Laurence Diehl Says:
Monday, December 15, 2014 @8:30:06 AM
I missed this somehow when it came out originally. Just great, such a musical interpretation of this tune.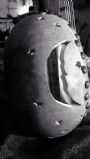 Noah Cline Says:
Monday, April 13, 2020 @10:26:24 AM
Love this! Remembered listening to it years ago and just thought about it and had to come back and listen to it again.
You must sign into your myHangout account before you can post comments.