Posted by bennettsullivan89
[download]
- Play count: 760
Size: 3,125kb, uploaded 2/2/2007 5:24:56 PM
Genre: Unknown/None Chosen / Playing Style: Unknown/None Chosen
This is a song that I wrote a couple of months ago. I stole the title from an overlook in Boone, NC that is really beautiful. The mandolin player on the recording is Eric Robertson. He is a great young musician from the triad area. I hope you enjoy it.
---

tct1w Says:
Friday, February 2, 2007 @8:17:39 PM
sounds great. Good to see you hear on the hangout and keep them coming. Dave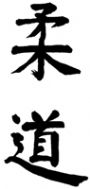 judoman Says:
Monday, February 5, 2007 @5:05:18 PM
Awesome!

androo Says:
Tuesday, February 6, 2007 @11:31:13 AM
That the piece that you played in PEI. Beautiful! Write some more!
Laurence Diehl Says:
Tuesday, February 6, 2007 @11:50:08 AM
yeah, this is great stuff!

schwimbo Says:
Friday, June 12, 2009 @12:04:36 AM
Very, very nice - melodic, smooth, good tone, timing - all the right stuff! Keep up the great work!
Billybilt Banjo Says:
Sunday, December 8, 2013 @5:08:10 PM
Wow!...That was beautiful!
You must sign into your myHangout account before you can post comments.