Posted by blanham
[download]
- Play count: 1456
Size: 1,719kb, uploaded 10/7/2010 6:21:14 PM
Genre: Old Time / Playing Style: Clawhammer and Old-Time
Part of a series of recordings based on the tablature from the book "Clawhammer Banjo" by Miles Krassen. (Instrument: Bart Reiter Bacophone Plus)
---
5 comments on "Chapter1g - Sally Ann"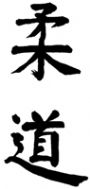 judoman Says:
Thursday, October 7, 2010 @7:45:51 PM
Very nice tunes, I wish I could play as well...

blanham Says:
Saturday, October 9, 2010 @4:50:36 AM
Glad you like them ... thanks!

Stuche51 Says:
Sunday, July 22, 2012 @9:10:07 AM
What a wonderful accomplishment to have learned and recorded all the tunes in Miles Krassen's great book, Clawhammer Banjo. Now I can go back and learn the rest of the songs I couldn't figure out from the tab. Thanks very much...

jhncsu Says:
Saturday, February 1, 2014 @1:25:31 PM
Thanks so much for these mp3s. I have worked on the Krassen songs for years and hearing them played well is very helpful (I only hear them played poorly when I practice!). I was especially pleased to be able to download the mp3s and move them onto my iPhone. Somehow iTunes and the iPhone knew the song names, artist, and album name without my having to type them in. Excellent!

blanham Says:
Saturday, February 1, 2014 @4:31:21 PM
Glad they are working for you. Good idea to load your practice files on your phone . I do that, too, on my iPad.
You must sign into your myHangout account before you can post comments.