Written/Posted by Laurence Diehl
[download]
- Play count: 3266
Size: 1,677kb, uploaded 4/19/2009 4:39:50 PM
Genre: Ragtime / Playing Style: Bluegrass (Scruggs)
© Laurence Diehl 2009
I thougth I was writing a hornpipe - then it sort of morphed into this!
---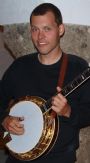 Violanjo Says:
Monday, April 20, 2009 @1:03:31 AM
A Hornpipe goes swing! Yeah I really like this piece. It is not so simple as the title might suggest, right.
Nice tone and great feel. Oh by the way, can I have the tab? LOL!

BrittDLD1 Says:
Monday, April 20, 2009 @1:30:04 PM
That's way-y-y too close to CLASSIC banjo!
(Sounds like something Frank Bradbury would have played.)

Better watch it -- The American Banjo Fraternity will start
hitting-you-up for dues, soon! (I'm way overdue on MINE!)

;-)
Laurence Diehl Says:
Monday, April 20, 2009 @2:31:04 PM
Thanks Manuel! - glad you are NOT serious about the tab (what a nightmare that would be)
Ed - thanks, sometimes I feel like I am channeling one of those old-timers. But if anyone asked me what style that is, I would have to tell 'em it's BANJO music ;-)

androo Says:
Wednesday, April 22, 2009 @8:58:58 AM
Nice feel on this. Great composition! A keeper.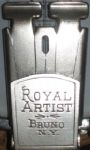 RB-1 Says:
Thursday, April 23, 2009 @12:04:28 PM
I would have named it 'Complexity'. ;-)
Great piece! Love the tension between ancient and modern tones........

Bill Rogers Says:
Thursday, April 23, 2009 @2:31:32 PM
That's just great playing. Thanks for posting it.

fbounds Says:
Friday, April 24, 2009 @11:16:03 AM
Really nice! I like it!!!

NMD Says:
Monday, April 27, 2009 @7:30:40 PM
Fabulous tune and, as always, great playing Laurence!
Nestor

darryl k. Says:
Friday, May 1, 2009 @9:16:30 AM
very nice feel. love the swing.
darryl

strokestyle Says:
Friday, May 8, 2009 @11:04:01 AM
Really, really enjoyed this!

5stringypsy Says:
Sunday, May 10, 2009 @7:47:48 AM
Hey Laurence... Yeah, your becoming that "hey, check out that guy Brose has a cd of playing banjo..." guy.. lol.. I've been sharing your stuff with a few of my bluegrass friends. This is great too thanks for posting! Speaking of tabs.... I'd prolly just about pay for a transcription of West of Bucharest.. it would teach me alot ;)

Don Borchelt Says:
Thursday, October 29, 2009 @5:39:29 PM
So very cool. Wonderful tune, and masterful picking.
You must sign into your myHangout account before you can post comments.