Written/Posted by curtiseller
- Play count: 980
Size: 5,000kb, uploaded 12/18/2006 5:49:02 PM
Genre: Unknown/None Chosen / Playing Style: Other
From the album "Taking Up Serpents Again"
by Curtis Eller's American Circus


Buy the album HERE

---
8 comments on "Sugar In My Coffin"

banjomikey Says:
Wednesday, December 20, 2006 @10:24:39 PM
You rock my socks dude. You write great songs my friend! Keep up the good work man! You should post The Execution of Black Diamond, and you should get some more of those cd's bangin' so I can buy one!!! Mike (_)=='=~

MrNatch3L Says:
Friday, December 22, 2006 @9:00:54 AM
I want some in mine too! Luv it.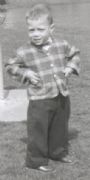 BConk Says:
Saturday, January 6, 2007 @8:40:05 AM
Hokey Smokes! You rock indeed! Great stuff - all of it!

BanjoBillyBoy Says:
Wednesday, January 17, 2007 @10:58:59 AM
Love your playing, very fresh

frailin Says:
Friday, February 9, 2007 @11:06:22 AM
You Rock My World, Curtis!! Wow! Thanks for posting this!

Craig
brianbauer78 Says:
Friday, February 22, 2008 @10:40:32 PM
HELL YEAH!

shino Says:
Sunday, June 8, 2008 @8:32:23 PM
amazing!

BadMojo Says:
Saturday, April 14, 2012 @5:05:59 AM
I love this tune! Where the hell is the next album? You musical tease you!
You must sign into your myHangout account before you can post comments.