Autumn arrived! my orchard is full of ripe apples and i have been cooking so much applesauce that i don t think we will ever be able to eat it all this winter. stopped baking applepies because I was turning in to quite a nice apple myself
so now I have left the rest of the fruit to the animals..this coming winter there will be lots and lots of birds flying in that come to our garden to eat. I can see them from my window, argueing about little bits of bread and the peanuts I hang on strings in the trees.and picking the left over apples on the ground.
my mama used to do the same thing, she d feed the birds every winter, she won t be able to do it this year because mama won t be with us much longer, she is suffering from braincancer , but I will make her strings of peanuts and go to her house to feed the birds so she can see them from her chair , I know there is nothing she enjoys more.
I remember the long winters when I was a kid..winters don t seem that long and cold anymore overhere, our climate has changed so much, we hardly get any snow anymore ,and there hasn t been any skating on real ice for some years, when i was a kid skating was so much fun..we d go out on the ice for hours and hours, and would return home with frozen feet hardly able to walk , red cheeks..sparkling eyes, and my mum would hear us coming and make us hot chocolatemilk with gingercookies.
one winter , I must have been about 11 years old , my dad and I walked our dogs and came across a pond, we saw there were several swans but they seemed to be having problems, it was the coldest winter sever , and snow had piled up high..we had a hard time getting to the pond, but when we finally did we saw the swans feet had frozen to the ice leaving the animals unable to walk or find food.
we rushed back home (well we TRIED to rush through the thick snow anyway) and my dad boiled water and put it in several cantines
he took out all the bread we had in the freezer and melted butter , he made balls out of butter bread and birdseeds and ordered me to put all of it in the car..he took out a shovel and we went back to the place where the swans were..on the way up my dad got out of the car every five meters or so, and shovel snow of the path..
when we reached the swans he took an axe and started making a huge hole in the ice so the swans would have a place to swim, than he took the hot water to the swans and slowly started melting the ice around their feet...they were hissing at us flapping their big wings. But dad got them all loose..than I took the food to the hole in the ice and we gave it to them
for several weeks we went up there twice a day to help the swans..
my dad was a difficult man to live with, and never showed much affection, but he showed me that love comes in many many forms and ways in this life
he loved me enought to teach me to love life, and appreciate EVERY life..he believed all creatures have a right to live. and a right to be treated right
my daddy passed away four years ago and I miss him ...he taught me to love music, and art..and he taught me to take care of those weaker than me.
bless his soul
---
3 comments on "goodbye summer"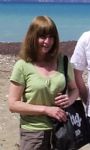 u k sandra Says:
Friday, October 3, 2008 @9:01:32 AM
Your dad sounds one in a million. You were all very lucky to have him. Sometimes its not what you say that counts, its what you do.

DandyRandy Says:
Friday, October 3, 2008 @11:57:04 AM
Sound like lots of nice memories. Thanks for sharing.

krispicking Says:
Saturday, October 4, 2008 @12:11:48 AM
thanks you for commenting
my dad was the most diificult person you can imaging, there are a lot of memories that were not so nice, but I know he had a heart of gold and loved us in his own way. I choose to remember all of these things but not to dwell on the bad things, rather speak of the great things he did, he really loved animals
You must sign into your myHangout account before you can post comments.