If we learn from our mistakes, why isn't me a genius already?
Somewhere between MEASURING the specs for the garage (at LEAST 3 times) and telling the guy what size trusses to custom-make (and therefore not a refundable item), I lost a "2".
So, instead of a shiPload of trusses for a 22x22 foot garage, I got a bunch just PERFECT for a 20x20!!!
And, of corpse, it being Saturday when I discovered my error, the factory was closed, and I couldn't get anybody to tell me how to compensate for the error in such a way as to use these trusses, instead of ordering all new ones.
Since the garage is being built on the foundation of the PREVIOUS garage, making it 20x20 is not a reasonable option.
---
14 comments on "Why isn't me a genius yet?"

justwilliam50 Says:
Sunday, August 24, 2008 @6:54:39 AM
Homer Simpson gives a cracker reply to this situation, DDDOOOOOOOOOHHHHHHHHHHHHHHHHHHH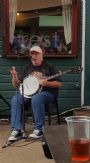 joemac Says:
Sunday, August 24, 2008 @6:55:02 AM
Mike, perhaps this was your last mistake along your apprentiship to becoming genius!!! after all, you noticed the fault very quickly..genius......best regards, a not so clever Joe.

fisher Says:
Sunday, August 24, 2008 @6:55:46 AM
"2" is only 2 inches Mike. Be a Packer and "punt"}:~))

justwilliam50 Says:
Sunday, August 24, 2008 @6:58:39 AM
Thats right Mike , maybe your mistakes are gettin smaller, after all it could have been worse,,,,,,,,,,,,,,,,,,,,,,,,,,,somehow??????????????????

Unplugged Says:
Sunday, August 24, 2008 @10:29:24 AM
But shhhhh - don't tell anybody..... :-)

Old git Says:
Sunday, August 24, 2008 @4:17:38 PM
Erm. Are any of those trusses going cheap Mike, I have a friend that has this private problem. It causes m him no end of trouble and a good 2" truss would just do the job. You can send it to my addres of course and I'l see he gets it.

Mike Greylak Says:
Sunday, August 24, 2008 @7:02:47 PM
Hey Mike left out half the story -- I was there pounding nails with him--
He's 2 (too) short that has been his problem his whole life.
Actually the trusses are 2 feet short and we have the garage framed out for 22 foot trusses.

vortex Says:
Sunday, August 24, 2008 @8:03:49 PM
Mike,as alway you just totally amaze me!

Old git Says:
Monday, August 25, 2008 @2:57:08 PM
Oh I thought it said 2" truss, theres no way I could, he could get that under his shirt. Oh well he will have to carry it over his shoulder till he finds a 2" truss............Sorry, can you cancel that order please.

zeeway Says:
Tuesday, August 26, 2008 @10:00:27 AM
Mike, all carpenters make mistakes. It's just that some are easier to hide than others. When I built my first garage all by myself (and a $2.98 book), I constructed the framing for the corners perfectly - I just installed them backwards. No one noticed until a builder friend of mine pointed it out. But the trusses are a much bigger deal - guess by now you have asked to return them.....? Good Luck

twayneking Says:
Friday, August 29, 2008 @7:07:14 PM
Really deep gutters!!!!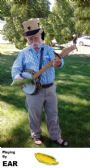 mike gregory Says:
Friday, August 29, 2008 @7:09:28 PM
I ordered the righrt size ones, and am going to tryt sell the 20's at as small a loss as I can.

BvilleDon Says:
Monday, September 1, 2008 @2:39:07 AM
I bet this isn't the first time you've told people you had 22 and could only come up with 20!

KE Says:
Saturday, September 6, 2008 @7:04:04 PM
You could try a lumbar stretcher. I went to a physical therapist once who gave me a bunch of lumbar stretches, but I don't really think it made me any longer. But it might work for you, dunno. Worth a try.
You must sign into your myHangout account before you can post comments.