Posted by ZEPP on Thursday, October 26, 2006
No, in fact, simply keeping up with BANJO-L (
http://banjo-l.org
), alt.banjo, MySpace, YouTube, BHO, and
my store's website
is about all I can do! I did add to my wife's blog once, but never got around to a second posting.
Perhaps I'm just lazy, but I just never seem to have time, so guess what suffers...my banjo playing! I'd really like to add more MP3s to my
sound files page
, but I just never seem to get around to playing these days.
Ah, well, as someone told me (too late, but he shared this bit of wisdom): "If you like boats, don't buy a marina."
*sigh*
Who knows, perhaps with a banjo-targeted blog, I'll find the impetus to really do some blogging. I guess we'll see!
---
2 comments on "Not a good blogger, I fear..."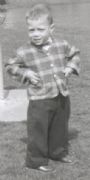 BConk Says:
Thursday, October 26, 2006 @8:42:05 AM
You certainly are a busy man Zepp!
I was heavily into fishing some years back and I got a job running the fly fishing department in a tackle store...big mistake! It ended badly - hooks were involved ;o)
Great tune! I'm not sure if I like the lack of a dedicated comment section for the mp3's - but it's probably for the better.

pastorharry Says:
Monday, October 30, 2006 @2:14:20 PM
ZEPP IS MY HERO,EVEN IF HE FORGETS HIS CAPO,ARMREST,STRAP,AND STUFFING!!........hey look at me mom, I'm blogging !!! My teenagers are gonna be so proud of me, thanks Zepp!! Shalom & aloha, PH
You must sign into your myHangout account before you can post comments.