Since we're not allowed to post debatable religious opinions, here's an invite:
Whip open your King James, read Matthew 12:31, and send an e-mail me your opinion on the limits of religious diversity, as set by that quote from that particular expert on the subject.
Then I'll give you MY opinion, and we can decide whether or not we want to be on each other's Friends' List.
(My apologies to the folks who read the UNEDITED version, where I mis-typed "13" instead of "31"!
That's why Religion is such a dangerous place to dabble.
---
11 comments on "Religious Diversity"

wormpicker Says:
Wednesday, April 23, 2008 @7:59:12 PM
Mike,

Would you be my friend even if I didn't give you my opinions? I'd be happy to be yours.

Paul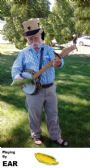 mike gregory Says:
Wednesday, April 23, 2008 @8:25:33 PM
Of course!
The reference to "each other's friends list" is that IF somebody finds me overly tolerant of beliefs other than theirs, and erases me off their list, the Hangout's own program removes them from mine, whether I ask it to or not.

Graypeddler Says:
Wednesday, April 23, 2008 @8:27:49 PM
Mike, I sent you my thougths on the scripture. After I sent it I realized you an I have something in common. I was born in 1945. Most of the folks my age seem to love Bluegrass. Makes you wonder if it has any thing to do with when we were born. And yup I still would like to be your frined. Trouble is I have not the foggiest idea how you go about doing that stuff yet. Guess I will learn in time. Graypeddler

JohnGP Says:
Thursday, April 24, 2008 @3:15:01 AM
Mike, I'm already your friend and hope to stay that way. I find it difficult to cope with those who have not learned tolerance but fear that may be a circular argument, or something like it. As far as I am concerned the only limit to religious diversity - or any other sort of diversity is "Do no harm".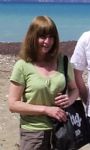 u k sandra Says:
Thursday, April 24, 2008 @5:01:05 AM
Mike, I`m with John here. Do as you will but harm none. That means everything, humans, animals and veg. I hope I`m still your friend. I`d hate to loose you. You cheer me up something awfull.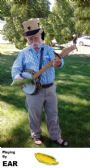 mike gregory Says:
Thursday, April 24, 2008 @5:43:41 AM
"..something awful.."???
God, by definition, would have all good qualities in an infinite amount. Including a sense of humor. And that would include humour, for the UK folks. Even though my first language is American Yankish, I speak enough Proper English to know that "awful" can mean "full of awe", so I'll take it as a compliment.

Dr. Jug Says:
Thursday, April 24, 2008 @9:04:05 AM
12:31& 32 have me a little concerned. I think I've transgressed there. But I take issue with the previous verse: can we not be "not with" yet "not against" too? Fellow travellers, same direction, different carriage? You know my views, Mike: live & let live, with one or two exceptions (three, if you include pineapple on pizza served in public places); I think my recent e-mail to you outlined my view on the limit of religious diversity, and it's in accord with our friends here: do no harm. So someone's found you too tolerant? We all have things to work on.

pauwac Says:
Thursday, April 24, 2008 @9:12:30 AM
Thomas Paine said, or I think he said, "my religion is doing good and my country is the world." That's a great American saying.

Mr. Disco Says:
Thursday, April 24, 2008 @11:44:36 AM
Ahh, Mr. Gregory --
Yes tolerance is critical -- wonderful passage, but no ignorance is not necessarily forgivable -- Numbers 15:32- 36, Matthew 22:1-14.
Keep up the good and insightful spirit, my friend.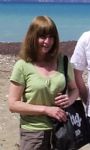 u k sandra Says:
Thursday, April 24, 2008 @12:50:02 PM
Tolerance is a wonderfull thing. If there was more of it, the world would be a much nicer place. What I mean is, the world is already a wonderfull place, if the people in it were more tolerant, it would be even better.

A Rich Taylor Says:
Thursday, April 24, 2008 @1:04:22 PM
I tolerate your toleration Mike....
You must sign into your myHangout account before you can post comments.