Posted by BConk on Monday, April 14, 2008
I'm fishing again and not a moment too soon. The winter was long but the striped bass are biting now so if you don't see too much of me these days, it's 'cause it's fishing season again ;o)
---
6 comments on "The "stripahs" are in!"

mainejohn Says:
Monday, April 14, 2008 @11:47:47 AM
We'll miss you....have fun!

HoosierGal Says:
Tuesday, April 15, 2008 @10:09:21 AM
Ayep..
Have a great time Brian. Catch some big ones and bring us pictures okay? Keep the gorrrrtex handy, stay safe, and come back soon.

ncmedic Says:
Friday, June 13, 2008 @12:14:03 PM
Leave a few for seed!
TD

crsb Says:
Saturday, June 21, 2008 @9:06:10 PM
Send me back My Jubilee, Joe Garinger

HoosierGal Says:
Monday, September 8, 2008 @4:00:37 PM
Just wanted to drop by and say Happy Birthday. I hope it's a nice one Brian.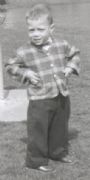 BConk Says:
Tuesday, September 9, 2008 @8:41:20 AM
Thanks for remembering Karyn :)
You must sign into your myHangout account before you can post comments.