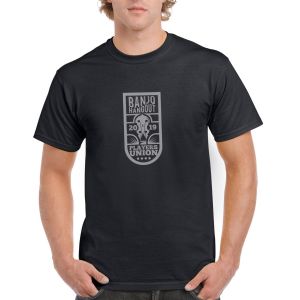 Hi Everyone,
We've just unveiled the design for our 2019 Players Union shirts, and I think it looks super cool!
This is fresh design with a similar "feel" as some past shirts, but completely unique at the same time. We're going for that "rustic yet refined" look. A vintage feel with some modern mixed in.
Men's and ladies' t-shirts are black, while the Pocket T, long sleeve, and hoodie are different colors. See them all on the Players Union page.
To everyone who is already a Players Union member: thank you so much for your support. I can't thank you enough for it, as that support has been the main driver to fund vital upgrades and maintenance of the Banjo Hangout so it can continue to thrive and grow.
Players Union membership is just $30/year, and members receive the following benefits:
Members only shirt (a new design each year!) (You may join for $20/year if you'd like to be a member but not receive a shirt)
automatic daily entry into Hangout drawings
exclusive discounts with Hangout sponsors (view current list of discount codes)
10% off merchandise at the Hangout Store (use the code here)
two "Banjo Hangout Players Union" case stickers (for memberships that include a shirt)
a union shield attached to your profile
Google ads hidden throughout the site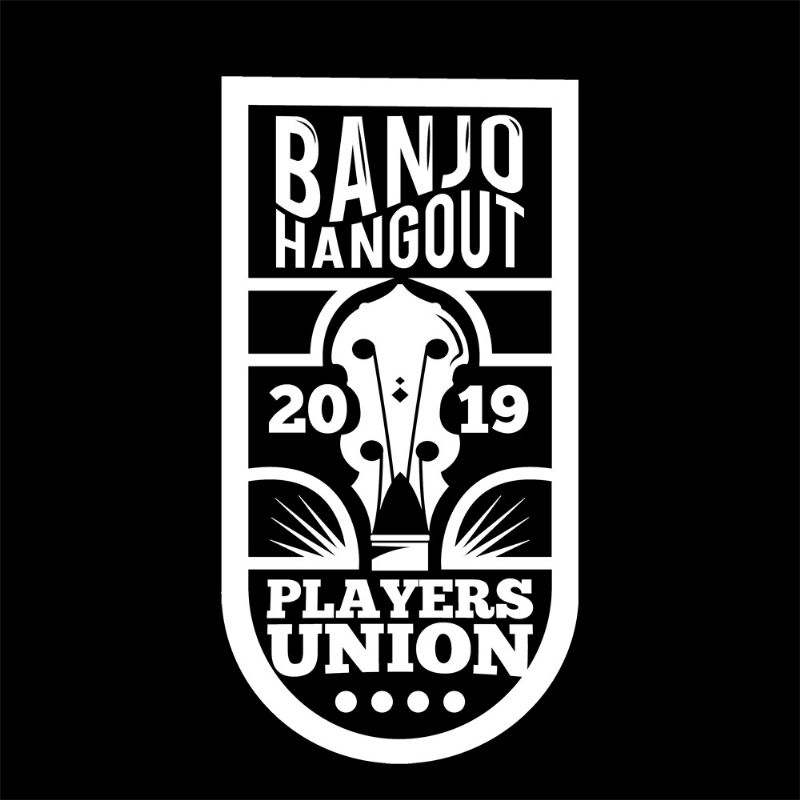 ---
7 comments on "2019 Banjo Hangout Players Union Shirt Design Announced"

Moose_Roberts Says:
Wednesday, December 12, 2018 @5:59:09 AM
This looks great! I'm new, so forgive me if this has been answered elsewhere. Is this member designed?

schlange Says:
Wednesday, December 12, 2018 @11:00:22 AM
We designed it this year, Moose (not a member). Some past years have been member designed!

Moose_Roberts Says:
Thursday, December 13, 2018 @6:27:36 AM
schlange well I guess I have to join and get a shirt now...
heavy5 Says:
Sunday, January 6, 2019 @8:33:14 AM
Can logo be on back of the shirt ?


banjo.1313 Says:
Monday, January 28, 2019 @4:00:39 PM
looks good. i just re-upped my BHO membership today. will i get this design or last year's? i got a hoodie if it matters

schlange Says:
Monday, February 4, 2019 @8:54:19 AM
Hey banjo.1313 - you will get this year's design, since you re-upped in 2019.
You must sign into your myHangout account before you can post comments.