Posted by weinbergs on Tuesday, January 17, 2017

Thank you to Rudy and his banjo building 101, I modified his process to play around with looks that I liked from other banjos. All mistakes are my own all good points are thanks to his through commentary on the building process.

I did a 3 peice glue up neck with quarter sawn white oak and cherry, a grenadillo fretboard (from Luthiers Mercantile, pre slotted for a 22.5" scale), and a curly ash peg head overlay. I tried doing the put with a 10" hand drum but didn't like the sound so I built an 11" pot out of 18 pieces of hickory running like barrel staves and with a depth of close to 3" to try and bring out a little more of the bass. I got a goatskin head and stretched and tacked it. The hickory was a bit too hard and my pre drilling holes not quite deep enough so the tack line isn;t as even as I would like.

All that said I had a great time building it (2 1/2 months on and off) and learned a ton about the process and what goes into to producing different sounds from the banjo. Sadly I have caught the building bug and am already planning another build.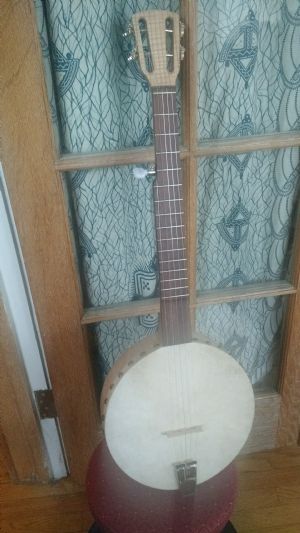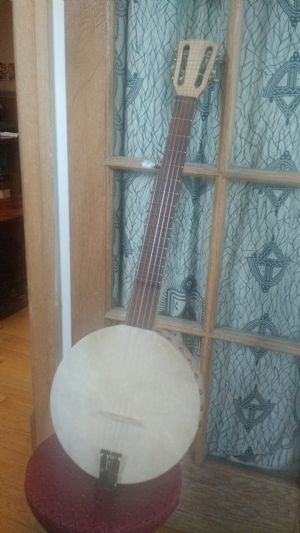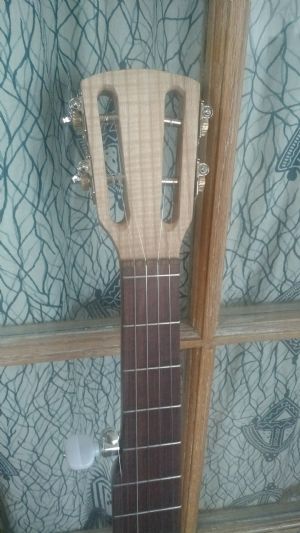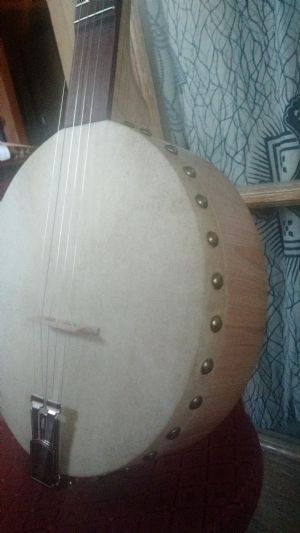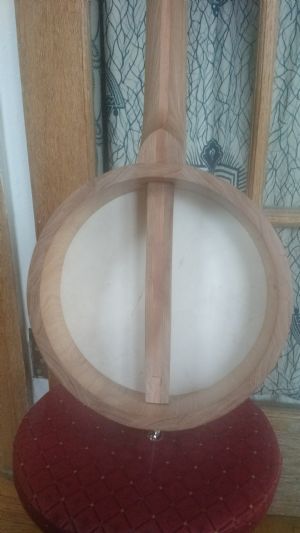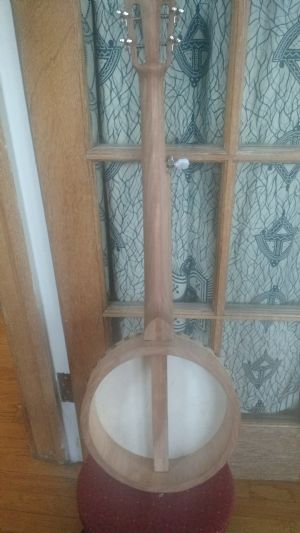 Here's a link to a sound clip:
http://www.banjohangout.org/myhangout/music.asp?id=106484#
---
Be the first to comment on "First Time Banjo Build"
You must sign into your myHangout account before you can post comments.