Posted by ZEPP on Wednesday, August 8, 2007
Indeed. I had a wonderful time at Clifftop and got to see and chat with a lot of nice folks. Didn't get to play too much, but sure had fun!
I had said I'd have a bunch of photos, but I was so busy, I didn't take a single shot, I fear. I have a few meaningless-to-anyone-but-me videos; perhaps I can find something of interest therein.
Meanwhile, I am completely snowed under here at the store. I brought back two of Marty Spencer's banjos to sell, and one Tu-Ba-Phone by Bill Rickard, but I simply haven't had a chance to photograph them (much less record them). I also took an interesting Eucalypt open back on trade--that, too needs to be photoed, etc.
Oh well, I guess I really don't have time to say any more, as I should be doing all those other things, not to mention paying bills, etc. Yuck. It was good to get away--thanks to all of you who stopped in to say "hi"!
---
3 comments on "Back from Clifftop but totally snowed under."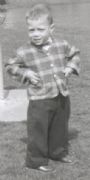 BConk Says:
Wednesday, August 8, 2007 @6:17:06 PM
meaningless-to-anyone-but-me videos? Lemme guess....Corydalus cornutus in flagrante delicti?
welcome back Zepp!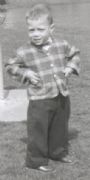 BConk Says:
Wednesday, August 8, 2007 @7:01:31 PM
actually - that would be a pretty cool video - howsabout Culicoides sonorensis?
yeah - I need to get out more

rtyrie Says:
Wednesday, August 8, 2007 @8:41:27 PM
Welcome back
I saw the title and was packing the ski gear to head to NC. Wow what a great time to beat the heat. Oops - my bad.
Reality check - my employer P.E. (probably your power company) is telling NC that power is short and to cut back use. Time to sit in the shade with a tall cold ice tea and do nothing.
You must sign into your myHangout account before you can post comments.