I have been doing some personal lesson videos for a few folks here and there, posting them to my YouTube site, with an unlisted link. The link is only visible to them and can be watched at their timeframe, as many times as they want. This came about a few years ago with folks asking me to show them how I played certain solos of the songs I posted on myself playing banjo on You Tube. More recently some folks have asked me to make personalized videos showing how to play certain melodies, melodic solos,licks,backup,etc.
It occurred to me that some players just want specific help and do not want steady, scheduled lessons for whatever reason and that making these videos is what they want and need. Now, I am thinking that I could expand this offer to not just random players who subscribe to my You Tube channel, but anyone who would be interested in the videos, such as BHO members.
Charges for the videos are generally based on how long the video is and how long it takes to process and upload it. My current rate for the video is 35.00 dollars, which is my normal lesson rate per hour. The average video runs about 25-30 minutes. So, I'm just throwing out the idea for anyone who may be interested in this concept. Please let me know here your thoughts and or send me an email and we can discuss it. It could be something that fills a particular niche in your learning 'system' or just something fun to help you learn a particular tune, lick, etc. YouTube isn't the only option either. I have shared videos with folks via Dropbox too.
---
6 comments on "Personal video lessons...."

Shake-Boy Says:
Wednesday, January 21, 2015 @1:50:31 PM
Hi John,
I like this approach and I'd be interested. I'm self taught to this point (about 1.5 years) and progressing pretty well. I've got hand pain issues brought on by practicing 4, 5, 6 or more hours per day too early in my journey. Chronic tendonitis. So I'm limited in practice at this point until I heal. Even since the beginning, before my pain, I didn't feel a regimented, weekly lesson type environment was for me as I would prefer a pile of things to work on for a while. Lessons when I think I need them, with focused objectives, especially considering that I have no idea what the intervals of practice will be like given my pain situation seem to be right up my alley. I'll give some thought to how I might like to approach this and hit you with an email when I have some possible framework defined.
Thanks for all you do.
Shake-boy (Paul K)

darlo Says:
Wednesday, January 21, 2015 @6:10:56 PM
Hi john, I would be very interested now especially in back up ie for myself an idiots guide I now have a tranjo that I travel with wich means I can practice as an example for myself how too change chords smoothly I realise it's hard work and practice that I am not afraid of its the best way to approach it ie hand positioning etc etc exercises to help the process I know for sure this would help me individually big style,like now am working in Angola would love Skype lessons but the Internet can be so unpredictable if what you are suggesting that I would be able to download absolutely superb many thanks oh and happy new year

pbaker0815 Says:
Wednesday, January 21, 2015 @10:15:19 PM
Interested. I like your backup lesson for the various SOTW. Could use some help about left hand position to help with a cleaner sound, slides that don't sound so scratch, etc. Just for an example.

Banjophobic Says:
Thursday, January 22, 2015 @8:24:06 AM
Thanks for the input guys. Please let me know if you want to cover some of these topics in a personalized video.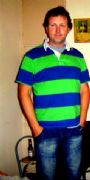 tilmar Says:
Monday, January 26, 2015 @4:49:44 PM
Good idea John

rfrizzle2 Says:
Tuesday, January 27, 2015 @4:24:50 PM
John I Tried to buy your •John Boulding - "Banjo for the Rank Beginner" - Oct 10, 2010 but it's no longer available, from what Eric said, I'll be the first to buy that, I also looking for someone to do some TablEdit work reasonably, Jack Baker won't do tabs anymore Someone keeps stealing his tabs, What a $$$hole, get a life, Thank you P.S. Keep us informed,
Rich Freeze
You must sign into your myHangout account before you can post comments.