Posted by jbalch on Thursday, January 15, 2015
I created this new logo stamp to mark my BEST grade CALFskin heads. This will be used on Stern tanning Co. hides and a very limited number of SPECIAL Select CALF hides from other sources.
The calf image is like an old Ludwig logo. A similar icon is used by Stern Tanning Co to mark their drum heads today.
Ludwig: http://www.hangoutstorage.com/banjohangout.org/storage/photos/large/18/1896-121731782014.jpg
Stern Tanning Co: http://www.sterntanning.com/sternimages/Stern_stamp.gif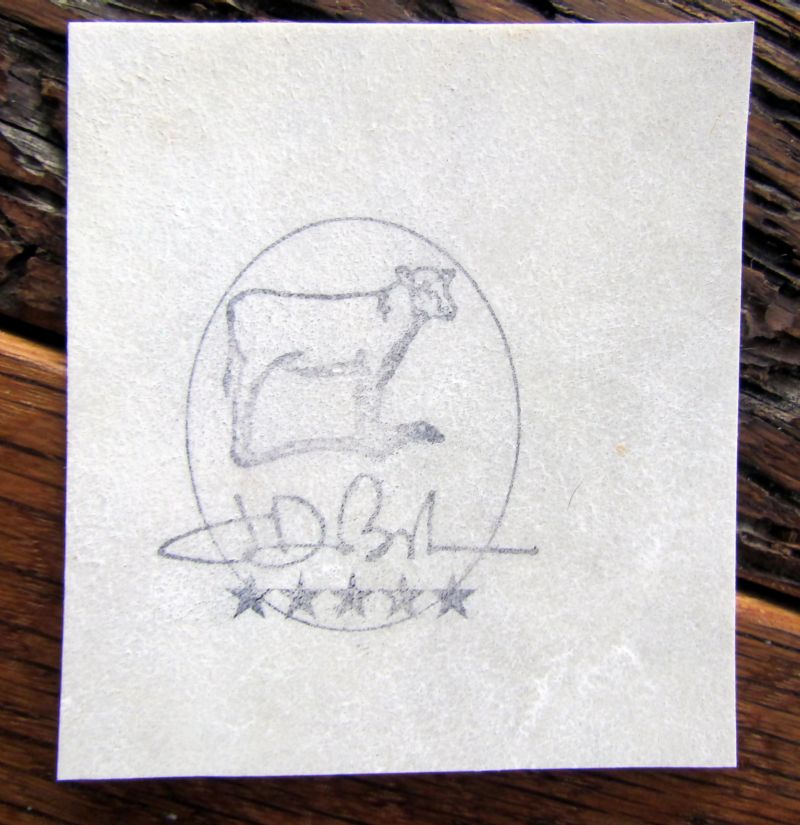 ---
2 comments on "NEW JDBalch 5-star calfskin logo stamp"

rubicon Says:
Thursday, January 15, 2015 @7:46:36 PM
Very cool are you doing a goat as well ?

jbalch Says:
Friday, January 16, 2015 @4:48:16 AM
Probably not. I had long considered doing a special mark for my top-of-the-line Stern Tanning Co. calfskin heads. That is what led to this and inspired the use of the Ludwig calf (since Jeff uses the same old design in his drum logo).

In addition to Stern Tanning, I recently found a source for very nice, mottled calfskin. I'm using one now on my WL Deluxe. Those hides are cost me more then double the price of a 4-star goat - so they will likely get this mark too.

hangoutstorage.com/banjohangou...12015.jpg
You must sign into your myHangout account before you can post comments.