Sheila found me a brand new - still sealed - copy of the original pressing. My old one was long ago worn out and passed on to my son Thomas. I remember sitting in my bedroom, with my Dad, and listening to all six sides of this the day I got it in 1972. He couldn't believe that I was interested in Maybell Carter, Earl Scruggs, Roy Acuff....etc. That was the first time we shared an interest in music. GREAT tunes - LOTS of memories too.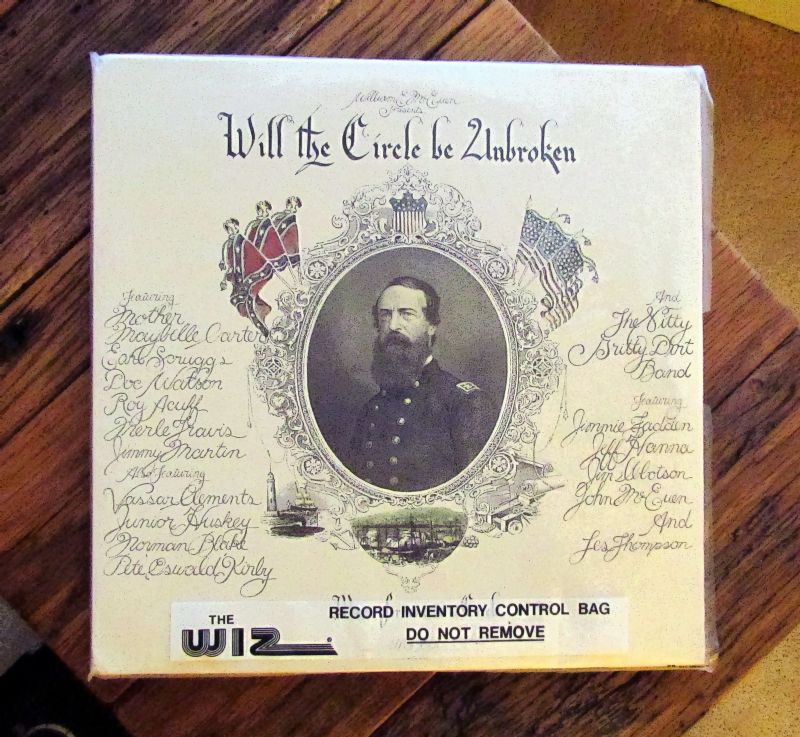 ---
5 comments on "1972 original pressing - still sealed (not any more - oops!)"

GSCarson Says:
Friday, December 26, 2014 @3:45:47 PM
Special album for me as well, really inspired me.... Merry Christmas!

n1wr Says:
Sunday, December 28, 2014 @5:50:40 AM
The album that turned me, a sixties rock band musician from New York, into a bluegrass fan!

Thanks for sharing, and Happy New Year.

cullinan6 Says:
Monday, December 29, 2014 @7:48:58 AM
Turned me on to fiddle tunes! One of the top albums in my collection.

DEmery Says:
Monday, December 29, 2014 @2:49:06 PM
John you gave me one of these when you got married and I ushered. Still have it. David E.

jbalch Says:
Monday, December 29, 2014 @3:00:45 PM
I had forgotten that David.
You must sign into your myHangout account before you can post comments.