Posted by frailin on Tuesday, December 9, 2014
Well, it HAS been 4 years.
We got to thinking about recording a second CD at least 2 years ago. It's not as if we haven't got the material! Sheesh! There's a ton of great foot-stompin' old time out there! And Nick and I love it all!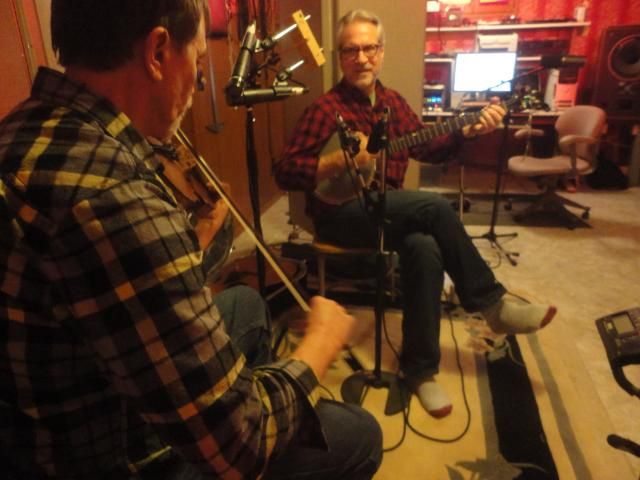 But for a CD, we like to ratchet it up a notch... if we can combine the soul-stirring, story-telling tradition of ballads with other early Americana, we figure we got a pretty good set. Seems our audiences agree.
And this time, we took it even a step further. We've incorporated the timeless fun of a Victorian nonsense tune!
We're calling this CD "Waterbound" for the title track. Keeper's dug up a lesser known but rockin' version of the piece and I'd like to (humbly) think we do it justice. Got another couple of singing pieces... one from Unca Dave Macon via the Highwood String Band (Tennessee Cat), a Doc Watson version of St. James Horsepiddle (hospital) and even I'm singing a song as a tribute written by my late fiddler friend, Debbie Sorensen-Boeh (Darlin' Come Dance with me).
The fine old foot-stompin', square-dancin' pieces include:
Mississippi Sawyer/Arkansas Traveler/Soldier's Joy
Polecat Blues
Swannanoa Waltz
Amelia's Waltz
Roscoe
Hangman
Hunting the Buffalo
Old Blair Store
Fine Times at Our House/Greasy Coat
I'm going to leave you wondering about the nonsense song. What a fun tradition! Best part is, consistent with how they're all about joy, we can add a verse about whatever we want, whenever we want. Makes a great customized closer performance closer. :)
For those interested, send me an email and I'll keep you posted on when the CD is finished (eelpouts@mac.com). Won't be long now. Our expert engineer David is on it... and we've got an official MBOMTA release coming up (festival in March).
Wheeeeee!
Oh, I had to include this last pic. Recording a CD is serious business... and we're RARELY serious. Just wanted our significant others to see we really do practice. :)
Craig
eelpouts@mac.com
---
2 comments on "Announcing "Waterbound!"- The Eelpout Stringers Next CD!"
Danny D Says:
Tuesday, December 9, 2014 @11:31:12 AM
What a fun bunch of musicians! I'm in, let me know when it's ready.
Danny


dbrooks Says:
Tuesday, December 9, 2014 @4:40:15 PM
Looks like a great bunch of tunes on the CD, Craig. Keep us informed.
You must sign into your myHangout account before you can post comments.