Posted by twayneking on Wednesday, November 19, 2014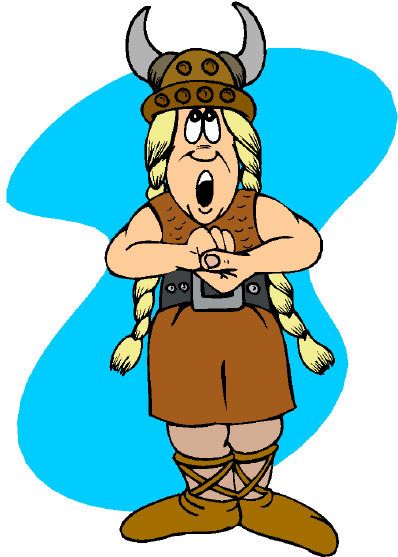 My Sweet Baboo calls it hoarding and constantly tries to trick me into watching those shows on TV where aggressive women swoop down on some poor slob with a dumpster, a shovel and fumigation equipment in the name of helping them get their lives together.
That's not me.
I do have a lot of stuff - considerably more than my wife the OCD clean freak can tolerate even if it all is packed into plastic boxes, drawers and attractively displayed on shelves. I maintain that as long as your stuff is on a shelf attractively displayed or neatly placed in boxes in the garage, it should be sacrosanct. Unfortunately for that philosophical belief, My personal belongings are periodically subject to editing, often to the degree that I've p.o.'ed the editor in question.
I am not in charge.
Some of you guys are huffing and puffing about now that you are the master of your home and won't tolerate that sort of female bullying. Try this. Tonight when you go to bed and your wife tells you to get up and turn off the bedroom light, do this. As you reach for the switch, turn around and look back toward the bed. Whoever is in that bed is in charge.
A teenaged agnostic and would-be playboy of the Western world, once challenged his pastor. "You can't show me a single place in the Bible where it says I can't have two wives if I wanted to."
"Sure I can," returned the pastor. "Jesus, Himself, said that no man can serve two masters."
Three years ago we moved to the Pacific Northwest from East Texas. I tossed over half of my belongings, tools and keepsakes during the move. My wife, having gone ahead to Western Washington, did not know the extent to which I had culled my things, nor was she impressed when she saw the results. When I opened the truck, her comment was, "What in hell is all this crap?"
I think she had a fantasy that I was going to bring up some bits of furniture and a single suitcase for myself and the dog.
I think the reason I keep so much stuff is that I grew up poor and because I worked for 40 years in nonprofit organizations (they don't call them that for nothing), I have an urge to hang on to stuff.
"I might need that," I say.
"Then buy another one if you do," says herself. My wife likes the idea proposed by some wealthy author with good credit that nobody should have more than 100 possessions. Anything more that that, says this entitled trust fund baby drags you down.
I could do with only 100 things if I had a credit card with an enormous credit limit and a lot of cash money to back it up. That way if something breaks, I'd just call the danged plumber or electrician or handyman - you know, one of those guys with the panel truck full of spare parts that comes to your house for $100 an hour and makes everything right as rain.
It takes a lot of cash for an ordinary person to live without possessions. Poor people spend a lot of time fixing broken things because they can't afford to replace them on the spur of the moment. We do a lot of very creative innovating in order to survive without a money tree growing in our back yards. I mean that I could wander around with only a wallet in my pocket if I were wealthy or at the very least very well off.
Unfortunately for my sweetie's dream of a stuff-free lifestyle, we're living the low-life, struggling along just to pay bills. If something is broke and I don't have the stuff to fix it down in my garage, it can take a while before we can afford even the parts and that's assuming I still have whatever obscure but useful tool I need to fix it.
Vicious cleaning is a compulsion - an itch that the person must scratch. It's not a particular virtue to be relentlessly tidy if you can't sleep at night with unfinished dusting to do. On the other hand, nor is it a particular virtue to hoard things for no reason. My Sweet Baboo and I maintain an uneasy truce over the things I keep and the things she thinks I should throw away so she doesn't have to dust them. Things come up missing all the time and my wife, who prides herself on telling the truth, will bald-faced lie to me about where it went. I've found my stuff in the trash lots of times, so I know she's pitching it. It wouldn't matter, but some of that stuff I do need.
Truth be told, I'm in a steady, gradual retreat. I'm collecting shelves, space heaters and cabinetry in order to one day move me and my crap into the garage. It's a race between me getting the stuff together to fix up my shop in the garage and my Sweetie pitching it out because I'm not using it. It's rather like the Celts retreating before the overpowering forces of Rome, the Saxons and the Vikings. At this point, my garage is my personal Ireland and the Viking hordes are circling!

Just sayin'
Tom King
© 2014
---
Be the first to comment on "Collector's Syndrome"
You must sign into your myHangout account before you can post comments.