Ok, so I've had my Stromberg for about 3 days now and I LOVE IT!! It has a mellow, slightly deeper sound than my last banjo. No idea what year/model it is (Tom Cussen estimated circa .1925) as apparently Strombergs never had serial numbers. Haven't had a chance to take any photos yet since I've been busy with work but will try to take some and post them at the weekend... On this week's playlist.... The Morning Thrush/Jessie's(Clare Reel)/Paddy Fahey's, The Starry Lane To Monaghan/Unknown from "Memories From The Holla" - Angelina & Peter Carberry; Dunmore Lassies/McFadden's Handsome Daughter - Mick Moloney; Queens of The Fair - The Dubliners; Fahy's Jig/Charlie Lennon's/P.J. King's - from "Pick it Up" - Enda Scahill. Ok, gotta go play my banjo!
---
2 comments on "My Stromberg tenor and this weeks playlist...."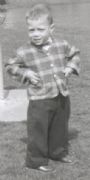 BConk Says:
Saturday, July 28, 2007 @9:14:46 AM
pictures, pictures, we want pictures!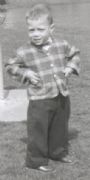 BConk Says:
Saturday, July 28, 2007 @9:18:22 AM
Ballinasloe?? Tell me please, do you know a lady by the name of Christina Conroy? I met a young lady of that name from that town back in the late 1970's. Yes I know it's a long shot - ;0)
You must sign into your myHangout account before you can post comments.