Posted by jbalch on Sunday, July 27, 2014
Check it out: http://www.banjohangout.org/classified/30330
This is a very nice banjo. David bought it several years ago from John Bernunzio. Later, I got it from David in a trade and enjoyed it here for a good while. Then, David acquired it back from me in another swap. (We've done that sort of thing more than once...)
When David first bought the banjo, the installed tailpiece was a modern no-knot. While I had it, I found an original SSS common sense tailpiece - with ivory rosette - to make it complete. To me it was the perfect finishing touch. I actually bought an entire banjo just to get that part. They are truly rare and very expensive if you can find one. That key part - plus the fantastic vintage condition of this banjo - makes it a great deal in my opinion.
The head is a premium quality Stern Tanning Co. calfskin ($85 value) that we custom-installed when David was visiting Murfreesboro.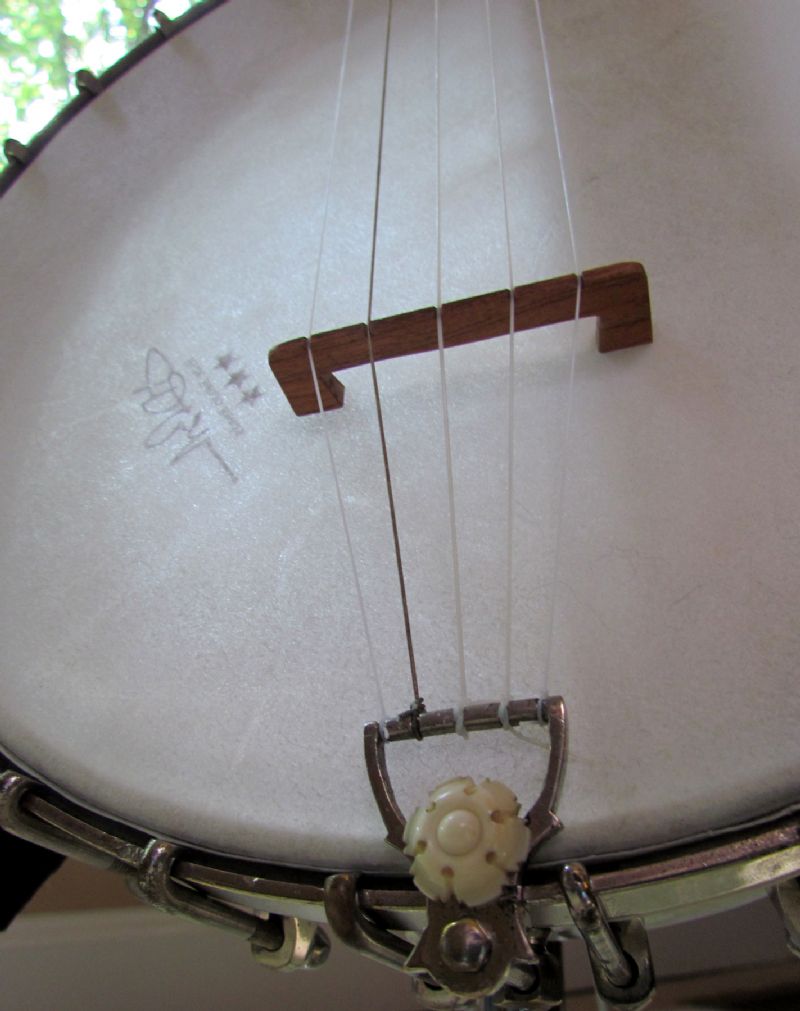 ---
1 comment on "David Emery's SSS for sale in the classifieds"

dbrooks Says:
Tuesday, July 29, 2014 @6:08:38 AM
Very cool, John. I am usually pretty good at resisting BAS, but this banjo definitely cretes an itch.
You must sign into your myHangout account before you can post comments.