Posted by dbrooks on Wednesday, July 23, 2014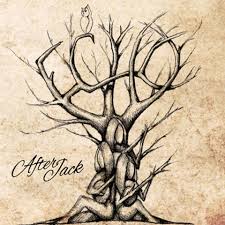 When I volunteered to review this CD, I mentioned that I am a sucker for all-female bands. There is something about the energy and the sweet harmonies that set groups like Uncle Earl, the Stairwell Sisters, the Wailin' Jennys and Della Mae apart. I can now add After Jack to this list.
After Jack is made up of three women who met while performing at a dinner theater in Virginia. Their shared musical tastes and drive to entertain led them to form the band in 2011. Mary Allison and sisters Emily Blankenship-Tucker and Rachel Blankenship-Tucker are multi-instrumentalists who offer wonderful two- and three-part harmonies on many of the songs on this CD. The Appalachian Cultural Association selected After Jack as the 2014 Americana Vocal Group of the Year and 2014 Rising Star. Not bad for such a young band.
Their music, as represented on this CD and in their YouTube videos, is a satisfying mix of original compositions and old-time tunes. Their web site says they combine "a modern sensibility with distinctly old-time energy to blend bluegrass, gospel and folk elements." While three of the songs involve banjo, there is also a mix of other instruments on some tunes, including drums, djembe, and even a Hammond B3 organ. Hardcore old-time purists may take exception to some of the new tunes, but I believe After Jack's music will appeal to most listeners.
The CD opens with "Use My Hands for Love," a tune written by Emily Blankenship-Tucker that has the sound of a rollicking gospel tune but a definite secular message about loving life in this world. "Beulah Land" is a more traditional spiritual where the call response singing is supported by a single guitar. "Henry Lee" is a haunting modal song describing the funeral of an old banjo player whose banjo is passed to another, younger person to continue the tradition. Nice clawhammer banjo here is supported by the keening sound of the Hammond organ. Unusual but it works.
"Can't Sing a Sad Song" has some of the catchiest lyrics on the CD. An example:
Give a song to a woman, she will sing in a minor key.
Give a song to a woman, she will sing in a minor key.
And the best you can offer is a high harmony.
Some of the songs have a more modern sound in the singer-songwriter style. Examples include "I'm Almost Home," "Too Far Gone," and "Eyeless Hills." The 10-tune CD closes with a rousing of "Little Liza Jane" that opens with a capella verse and chorus before the instruments join in the fun.
This CD is a fine debut recording by a talented group of women who sing and play exceptionally well and who know how to entertain an audience. The CD is available from Travianna Records, iTunes and Amazon. Audio samples and a video of "Henry Lee" are available on the band web site, www.afterjackband.com
---
Be the first to comment on "Album Review: After Jack - Echo"
You must sign into your myHangout account before you can post comments.