Stink Eye Goes To Hammond, LA
We were invited to a jam session held at the Mariner's Inn in Hammond, LA earlier this month and boy did we have a great time!
I suppose 20 or more people showed up playing everything from Banjos, Bass, Fiddle, Dobro, Harmonica and of course Guitars.
We started around 1 pm on Saturday and must have picked and sang till around 5 pm and had lookie-loos and customers filtering in and out of where were picking and it seemed they all had just about as good a time as we did!
We're looking forward to the next jam session held in LA. as we seem to get invited there all the time. We are planning a trip to Clarksdale, MS. for the annual Busker's Festival held in September.
We were booked to play last year but things didn't work out so this year is a must go as we really want to play there.
Also in September we are looking to attend the Full Moon Pickin' Party in Nashville, TN . Well that's about all I have for now. until next time...
TTFN
( I )====='----<: :}
Stink Eye Ralph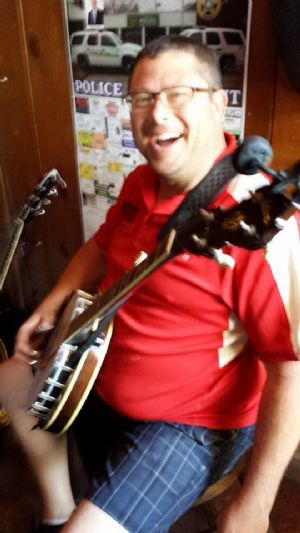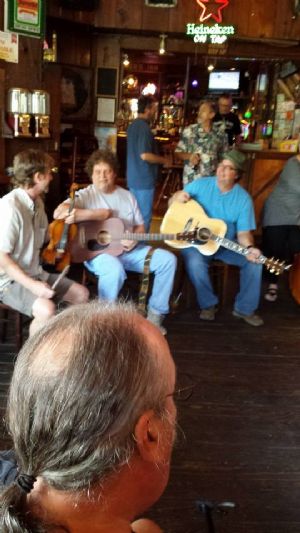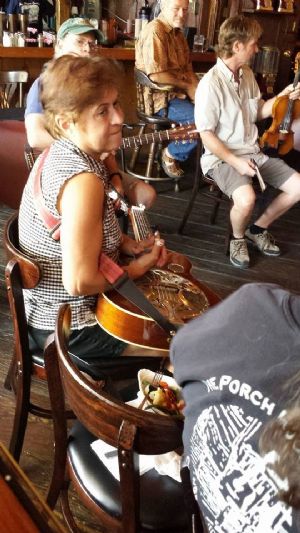 Stink Eye Bob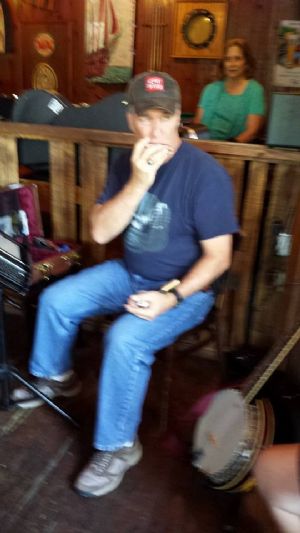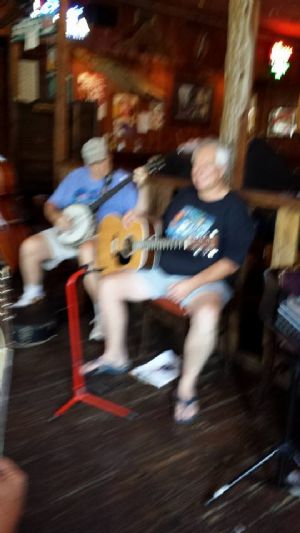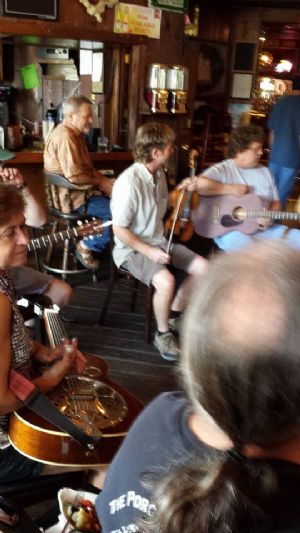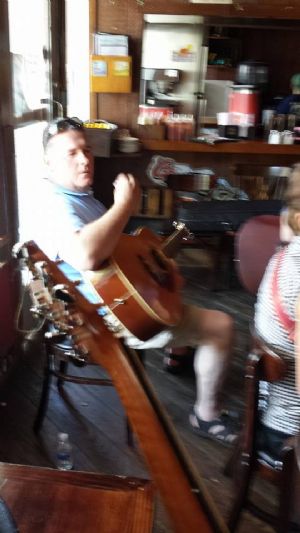 Stink Eye Terry Behind the camera.
---
Be the first to comment on "Stink Eye Goes To Hammond, LA"
You must sign into your myHangout account before you can post comments.