Posted by jbalch on Thursday, February 13, 2014
I like these translucent calf hides. They are very sturdy and have excellent tone. 3-star grade makes great value too.
This one is a sold custom order.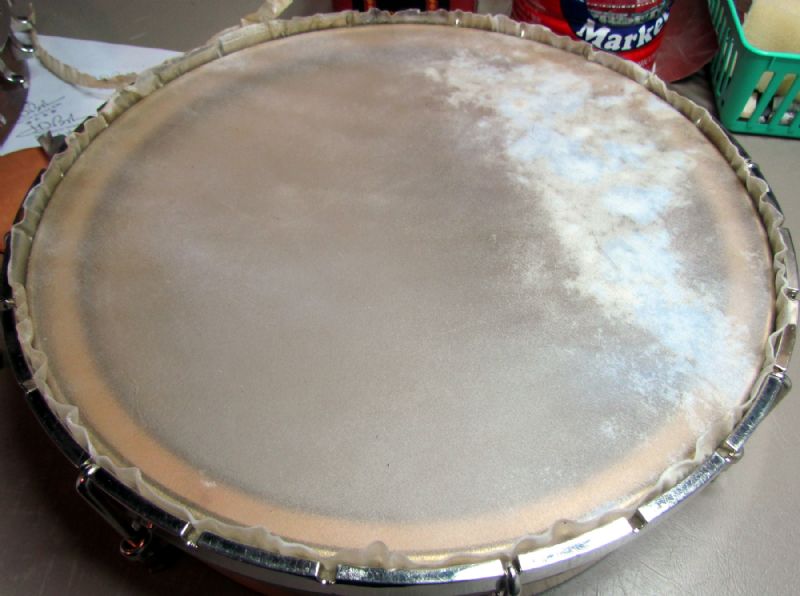 ---
3 comments on "3-star mottled ~ translucent ~ calfskin"
DEmery Says:
Thursday, February 13, 2014 @9:43:59 AM
I like these heads too John. The one Dan Knowles mounted on Goshen is about 50/50 between the translucent and whiter areas; but It makes for a nice look once installed. I am sure I twill sound nice. David E.

jbalch Says:
Thursday, February 13, 2014 @10:55:36 AM
These translucent calf hides are stiff & strong. I have used one like it on the Sagmoen banjo I carry in the car on business trips. That banjo is used in a wide range of weather and conditions ...the head has been reliable for several years now ... and it sounds great.

You must sign into your myHangout account before you can post comments.