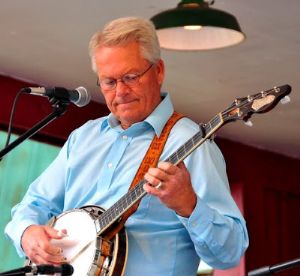 Jack Hicks is held in high regard by fans of bluegrass music. His melodic banjo breaks helped usher in a new wave of pickers who began to expand on what the banjo could do. While many are familiar with his music, few know anything about the man himself.
Jack was born in Louisa, KY in 1952, but was raised in Ashland, KY. His father played the banjo and made local repairs on instruments. Jack got his first break when Bill Monroe offered him a job, and the rest as they say, is history. Jack's groundbreaking melodic breaks again made Bill Monroe's music relevant in a time when "newgrass" was gaining steam. Jack also helped Buck White and Red Rector on some recordings which are a must-have for all banjo players.
I was fortunate enough to interview Jack, and this is my humble attempt to shed some light on him.
James Stiltner: What made you start playing the banjo?
Jack Hicks: My dad played and repaired instruments. He was a straight Scruggs player and good at it but I wanted to venture out on different things which made us bump heads some but we made it through (laughs).
JS: Who is your biggest professional influence?
JH: I would have to say Eddie Adcock was the biggest influence on my playing. As a matter of fact, when I was a kid Eddie Adcock would call me really often to see how I was doing and that is something I will never forget!

JS: What do you consider your best banjo break?
JH: Probably "You Won't be Satisfied that Way" for Bill Monroe.

JS: How did you come up with your "Walls of Time" break?
JH: I came up with that on stage, Bill broke a string and told me to get up there and play a break and that's what I played. Bill had me play it a couple of times back to back.

JS: Who are some of your favorite banjo players?
JH: Well there are so many but to name a few. Sammy Shelor, J.D. Crowe, and of course Eddie Adcock, and Earl Scruggs, I could go on all day. There are so many great pickers now days.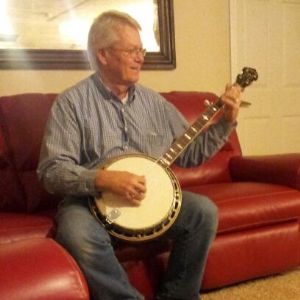 JS: Do you have any funny or interesting road stories?
JH: One time when I had just went to work with Bill we were playing at frontier ranch in Columbus Ohio and I had on a pair of shorts when we were getting ready to leave. Kenny Baker asked him if he was ready to leave and Bill said as soon as Jack puts some pants on we will be ready.
JS: What is your proudest achievement in music?
JH: I think playing with Bill would have to be it.
JS: What was your experience working for Bill Monroe like?
JH: Bill was like a father to me. He was the biggest influence on my picking and he taught me a lot about life.
JS: Do you consider yourself a stylist, or someone who can weave in and out of a variety of styles?
JH: I think I just weave around.
JS: What banjo did you play during the 70s, and what banjo do you play these days?
JH: I played a Baldwin Ode and I play a bunch of parts banjo now.

JS: What advice do you have for young pickers?
JH: Stay focused.
---
20 comments on "An Interview with Jack Hicks"
You must sign into your myHangout account before you can post comments.