After much deliberation I've decided to close the Buckeye Banjos waiting list for custom banjos. I plan to finish the roughly three years worth of orders I currently have, which should be sometime in 2016-17, and then start offering banjos of my own design for sale. I love working on custom banjos with people but I'm hoping to increase efficiency with the new approach.
I've also decided to start a mailing list to give interested folks a heads up when new banjos become available... so, if you are interested in a Buckeye Banjo drop me a line and I'll be happy to add you to the list!
Happy New Year!
Greg
---
7 comments on "Buckeye Banjos Custom Banjo List Closed"

frailin Says:
Tuesday, January 7, 2014 @10:51:18 AM
Exciting for us all!


handsup8 Says:
Tuesday, January 7, 2014 @2:58:26 PM
Sounds good, but I gets mines first!!!

Greg Galbreath Says:
Wednesday, January 8, 2014 @7:11:09 AM
Your getting close Ted!

mainejohn Says:
Friday, January 10, 2014 @5:34:20 AM
You're in an enviable, and no doubt, well-deserved situation.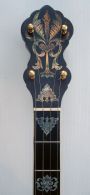 atleson Says:
Thursday, March 6, 2014 @9:02:33 PM
Good for you, Greg. Let your imagination flow. I hope you like the freedom you will have.

jim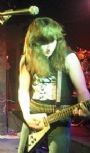 isch002 Says:
Wednesday, May 28, 2014 @11:42:50 AM
I had to cancel my order in the recent past but look forward to seeing what yo uput out. Please put me on your list. Love your work.


Greg Galbreath Says:
Thursday, May 29, 2014 @8:02:12 AM
No problem Glen, I'd be happy to add you to the new mailing list! Can you send me an email so I have your address (my computer died recently and I lost a bunch of addresses)?
Thanks,
Greg
You must sign into your myHangout account before you can post comments.