Funny - responding to an e-mail question about my picks, I did a google search and found I have been quoted on "ehow.com" under the topic of "how to make banjo picks from a ping pong ball": http://www.ehow.com/how_7778694_make-picks-ping-pong-ball.html
The even call me a "musician", a title which is rarely (and then usually incorrectly) applied to banjo players ... of the clawhammer persuasion. ;<)
Since my former website (www.johnbalchmusic.com) is no longer active, I decided to load the related content here. I've been using these for a long time and continue to find them the best solution for me. I hope it is helpful.
PING PONG BALL PICKS: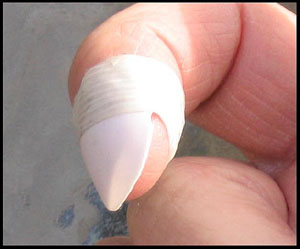 Both of my CDs, Carry On John and ~HOT~ Biscuit Jam were recorded using picks homemade from ping pong balls. I find that these sound great. They are amazingly durable. I have had favorites that lasted several years. Here are instructions for you to make your own…
Step 1. Cut the ping pong ball in half along the seam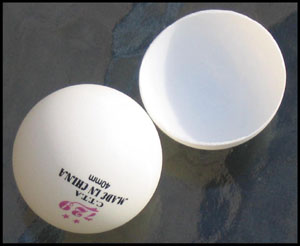 Step 2. Trace pattern on thin paper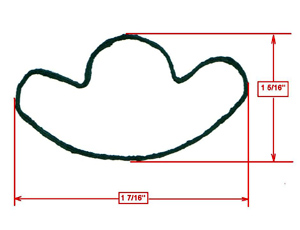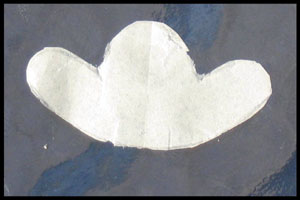 Step 3. Transfer pattern to ball half and cut with small scissors
Step 4. Create a Master Pattern from one ball half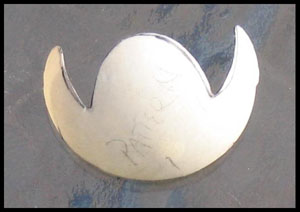 Step 5. Use the Master Pattern to trace outline for additional picks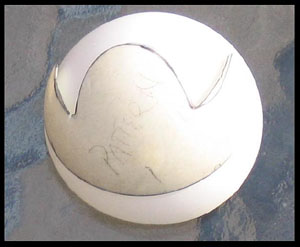 Step 6. Wrap the pick around your finger and secure with tape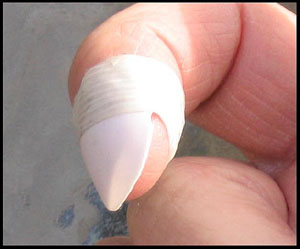 Step 7. Trim to the desired final shape with fingernail clippers and/or file. IMPORTANT: Smooth all edges with very fine grit sandpaper to eliminate and burrs, roughness, and sharp corners. This helps avoid cracks and splits.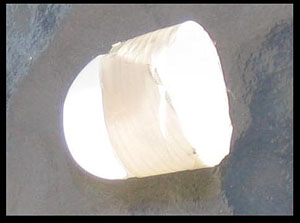 Make several picks to allow for experimentation. Try modifying the final shape with fingernail clippers and files. Trim the pick just as you would your natural nail.
All the photos are here: http://www.banjohangout.org/myhangout/photos.asp?id=1896&albumid=8281
---
8 comments on "PING PONG BALL PICKS - Pattern & instructions"
Hoss Says:
Wednesday, June 18, 2014 @10:55:33 AM
For quite a while I was going to a nail salon to have gel nails put on but I discovered that over time they really weaken the original nail. So I stopped that and tried just about every other pick out there. Some were pretty good but they either didn't fit quite right or didn't give me the sound I was after. I stumbled across these instructions for the ping pong ball picks and decided to give it a shot. Within about 20 minutes I had a pick with exactly the right curvature, hardness, feel and gave me the closest to a natural nail tone I've yet found. It is a minor nuisance having to retape them each time for a really good fit but I can live with that. Thanks John for sharing this great idea!

jbalch Says:
Wednesday, June 18, 2014 @12:24:26 PM
Hoss: Lately I've been gluing them with super glue. That seems to work very well.

oldmoeclark Says:
Thursday, July 9, 2015 @11:36:59 AM
This is the best thing I have ever read on the internet. Thank you very much for this!

lloydhoughton54 Says:
Friday, June 30, 2017 @4:29:59 PM
I wonder what I'm doing wrong. I get very noticeable plastic pick noise from the first ones I made. Any tips John?

jbalch Says:
Friday, June 30, 2017 @7:41:05 PM
Use a high-quality ping pong ball. Some of the cheap ones I tried first were thin and more noisy. I ordered some good quality Chinese balls on ebay several years ago. The material is plenty thick and strong. They sound good have long useful life. the picks I'm using now are probably five years old.

I make picks in batches of five or more at a time. Each turns out to be unique. They all vary in fit sound. From each batch I seem to get two or three great ones. Those are my keepers.

Try shaping the tip of the pick with a fingernail file. If the tip is too long, I get that plastic clicking noise too. I shape it like my real nail - just a 1/8" +/- longer.

I also sometimes "twist" the pick on my finger just a little bit. That changes the angle of attack on the strings to produce a warmer - more pleasing tone.

Hope that helps.

Martt Says:
Tuesday, May 29, 2018 @7:49:03 PM
I find these homemade picks work very well. I too have had problems with clicking noises from the picks. I concluded that the noise was due to the pick hitting my nail because the two were separated by perhaps 1/16 inch. So I taped a little pad of paper under the pick, taking up the space between the underside of the pick and the upper side of the nail. That got rid of the clicking, at least for me.

pmiller510 Says:
Saturday, January 1, 2022 @1:39:53 PM
Looking for this information again in 2022 and am happy to find it. Have used a variety of picks over the years and just recently got a set of Pearse John Hartford D-tuning banjo strings. They are a heavier gauge and my usual plastic reverse finger pick doesn't function as well with these strings as it did with standard medium gauge banjo strings. Pulled this old John Balch out of a loose drawer and it works great with these heavier gauge strings. Thanks for the post.

rondes1 Says:
Monday, October 2, 2023 @10:17:15 AM
Are you using plastic or celluloid balls? Thanks. I want to order the right ones
You must sign into your myHangout account before you can post comments.