Posted by Joanchek on Friday, July 13, 2007
I was invited to be a guest reviewer at the movie pre- and re- view site
www.filmedge.net
. My review of Harry Potter and the Order of the Phoenix went up overnight... take a peek. Go to FilmEdge, and click on the HP movie poster on the upper right hand corner.
---
3 comments on "Banjo as Review"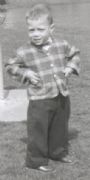 BConk Says:
Friday, July 13, 2007 @12:30:08 PM
Well Done Joan! Do you see many new movies? I could use a movie review section in my magazine -

Sid Langley Says:
Friday, July 13, 2007 @8:09:08 PM
Hey Joan ... How much did they pay? It's one of the things I do to make a living, so fees are always uppermost in my mind ...

Joanchek Says:
Friday, July 13, 2007 @8:12:11 PM
Nothing, yet, Sid, but if it turns into a regular gig we'll negotiate something fair, I am sure. The byline is helpful now, though.
You must sign into your myHangout account before you can post comments.