Please keep me in your prayers during Jan. 24-27 when I go into a prison and lead the music for a 3 day nondenominational prison ministry retreat. If you can give specific times for prayer let me know. The banjo is often enjoyed as WA will not allow the prisoners to have banjos as they say they are too loud. I faver gospel and bible school venues and we often get to play 50 to 100 songs over the three days. Keep Kairos at Shelton in your prayers.
---
4 comments on "Playing for Kairos Jan 24-27 2013"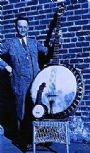 Muskrat Says:
Tuesday, November 20, 2012 @3:09:09 PM
You'll be in my thoughts and prayer. this will probably be better than you might think. Years ago, I played in several men's prisons and one women's. The inmates usually love the fact that you took the time to make music for them.

stevengaub Says:
Tuesday, November 20, 2012 @5:32:28 PM
May I put your name on a prayer wheal. Is there a time during that time you could give special intention to the prison? If not I deeply thank your for your reply. This will me a frequent return for me since 1990. I love your picture may I put it in a poster?

I deeply appreciate your prayers and response. I always get much more out of the weekends than you can immagean.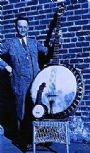 Muskrat Says:
Tuesday, November 20, 2012 @9:12:37 PM
Sure Steve, you can use the picture. It's pretty small though. Not sure about specific time because I am going to a trade show Jan. 24-27. Remind me in January.

stevengaub Says:
Wednesday, November 21, 2012 @9:46:45 AM
Thank you I will try to remind you. Trust you will enjoy the Trade show.
You must sign into your myHangout account before you can post comments.