I know it`s nothing to do with banjos but last night my neice was given three free tickets for the first night of the Rod Stewart tour in Newcastle. What a night!. He was fantastic. He sang all of his old hits and had us all up singing like mad. I couldn`t believe the age range. I thought it would be all middle aged people but no such thing. All ages were there. I wish you could have all been there with me, well, all of the ones who would like to have been there anyway. I`ve been taking dulcimer lessons for the last two years at The Sage Gateshead but this term joined a band arrangment group because the dulcimer class wes cancelled. There are two banjos, two flutes, three violins and three guitars and I`m well out of my comfort zone. Tonight is the end of term concert and we have to play in front of about two hundred people. I`m playing melody on `Sir John Fenwick`, melody on `Flatworld` and finger-picking chords on two waltzs. Its done me the world of good. I can now do the melody for a full tune without hitting one open string. I wish I had done it a long time ago. Wish me luck, I`ll need it.
---
7 comments on "Not all banjo, but all good."

Sid Langley Says:
Tuesday, June 26, 2007 @6:33:50 PM
I remember the early Stewart backing boys - Ronnie Lane, Ron Wood Ian Maclagan, Mick Waller etc and the stunt of getting John Peel to pretend to play mandolin on TOTP on the signature hit Maggie May. By now your concert will be over - hope you broke a leg as they say in the trade.
regards
sid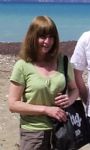 u k sandra Says:
Wednesday, June 27, 2007 @5:54:43 AM
Sid, It`s strange how you can play a tune inside out and then you get in front of everybody and your hand shake so much you can hardly hit the strings but we did it. I`m pleased its over.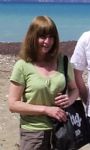 u k sandra Says:
Wednesday, June 27, 2007 @5:56:05 AM
Sid, a young girl played the mandolin on Maggie May on Monday and she did very well.

stringbeaner Says:
Wednesday, June 27, 2007 @1:32:53 PM
Sandra, it's been a LONG time since I did my first audience with the banjo but I remember it well. I forgot the words to the song which I had sung for my family and friends many times. My Dad told me to relax, most folks don't play banjo and they won't spot the mis-picks anyway. Good advice from Dad, he was right. The more you do it, the easier it gets. I still get nerves sometimes but it's a different kind, now.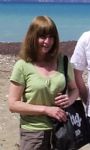 u k sandra Says:
Wednesday, June 27, 2007 @2:43:14 PM
Stringbeaner, the daft part about it was that I remembered the notes perfectly but I couldn`t hit the strings, my hands were shaking so much.

Jane C Says:
Wednesday, July 4, 2007 @9:37:26 AM
I can't even get out of the dining room never mind on stage. Well done you!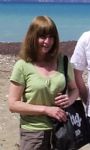 u k sandra Says:
Wednesday, July 4, 2007 @12:20:11 PM
Thanks Jane, I`m sure it gets better the more you do it. Well, I hope so anyway.
You must sign into your myHangout account before you can post comments.