Hello all ,
The first week has been a hoot! Cathy and I went to Wilmington, Ohio this past weekend and had areal great time listening to bands like Del Mc Coury and the Boxcars, Paul Williams , David Davis and the Warrior River Boys Kenny and Amanda Smith Band and a few others. Put in a little pickin time not as much as I would like but still picked just the same. I acually got noticed for the first time for picking the banjo. which is not what I'm noted for. Thanks goes to all the friends and teachers here on the Hangout! It's a cool feeling when you know someones out there listening to you play and you think Wow I think that guys got it down pretty good. At least I wasn't throwen of the jam for not sounding bad , Been finishing up my Strawberry Rhubarb Wine today and Picking a few tunes on the side. Got Two gallons and about 14 bottles corked up and boy I think they will great wines when aged Planning on starting Pineapple strawberry wine tommorrow The wife home and we'll right at it tommorrow. I having a blast so far !!
---
6 comments on "First week of retirement"

dgill Says:
Wednesday, April 4, 2012 @5:40:42 PM
Glad to see you are not having withdraws from your previous job. Enjoy Frank, this should be some of your best times in life.

BanjoFlyboy Says:
Wednesday, April 4, 2012 @6:04:41 PM
The main thing you have to get used to is every day is now "Saturday!". Your pick'n will really improve Frank. Enjoy!

Torben Pedersen Says:
Thursday, April 5, 2012 @1:07:35 AM
Really glad to hear, that you enjoy your life as..retired.
The best to you
Torben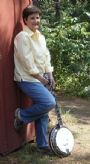 Banjosnob Says:
Thursday, April 5, 2012 @4:41:18 AM
Now you will "have to think" what day is it today?

tgaryc Says:
Thursday, April 5, 2012 @7:52:31 AM
It takes about 5 years to really get retired. Everyday is Saturday and then it's Sunday and then it starts over again. We go to Festivals and stay the whole week. I play everday and go to at least one jam a week sometimes more. I don't know how I worked and got everthing done. Best of luck Gary C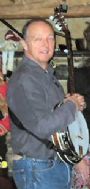 john leary Says:
Friday, April 6, 2012 @8:11:57 AM
Good luck to your retirement future!
I've been retired now for two years and thoughly enjoy every day, so I really recommend it!
You must sign into your myHangout account before you can post comments.