Ok here is the latest ...Rat was located in the closet and conveniently bludgeoned to death with a metal rod!!! I was expecting a blood thirsty chupacabra with a long fang, one eye that spits venom and devours its pray whole....alas, the little critter was only about 4 inches long hahaha!!! But we had to completely remove everything from the closet. We pulled up a sheet of wood that was cocked and discovered something back there we hadnt known was there before...this is where it gets weird. When we pulled it back, there was an old open drain in the floor going down. Apparently before we got here this back room was a "utility room" at one time and was covered up...I didnt know...my wife did but I didnt. Anyways there is a bronze metal grate..it has corroded and come loose, thats where they got in...not the back window. So we have to take care of this IMMEDIATELY. I say this because my wife says the one we killed wasnt the one that she saw...this one was about 4 inches long....little but she says the one she saw in there the other day was much bigger and brown...this little one was gray.
Anyways I am gonna get some special concrete and peg the bronze grate back down tomorrow, make sure its firm, and then over top of that put something else more secure. This way my wife and I wont have any more problems with rats. This apartment actually is pretty nice, granted its old ( built in the 40s in typical Argentine/Spanish/mediaterranean style but the closet/utility room thing was weird...never seen that. Anyways the rat is gone and until tomorrow when I can plug up this hole I dowsed the entire floor back there with bleach/ammonia/water ( the floor in the area is like a concrete style floor with tiles...anyways we are secured until tomorrow and ten we permanently will take car of this and get our lives back to normal.
In the middle of all this we have been doing some home improvements before the baby gets here..painting etc...so its a good thing we discovered this....just killing this little fart wouldnt have taken care of the problem!!
You know my wife brought up another good point, she told me that there have been lots of construction projects..new apartment buildings going on in our neighborhood. They have been razing old houses and building nice tall new apartments in their stead...there are buildings popping everywhere around here...maybe they were dislocated and looking for a new nest?
---
11 comments on "Part 6 "Man wins!! Rat dies!! / Bigger Problem discovered :("
rinemb Says:
Sunday, March 11, 2012 @2:56:09 PM
Congratulations on your Victory! How about stuffing some backing material down into the pipe, such as a tight wad of foam rubber, paper, whatever, then fill the pipe with several inches of the concrete. Keep a trap or two baited, that big guy may still be out there..... Brad

erikforgod Says:
Sunday, March 11, 2012 @3:06:00 PM
Brad thanks for the pointers..I dont think the big one is still here...plus I am not completely sure that my "wife" in her fear and with the bad lighting...maybe she didnt mistake this one for what she thought was the bigger one. She screamed and jumped....The first night we missed the rat with the snap trap...maybe because it was just so darn little...really for this rat we would have needed more of a mouse trap. My personal feeling is that it got in through the back window...a little one and got stuck in the house whe we trapped it and killed it. But just in case...we are going to plug up that hole...because that drain goes dow to the city sewer systems...and believe the sewer systems here in Argentina are nasty, unsightly realms of nastyness...we have to plug up that hole. Right now we are cleaning "everything" with ammonia/bleach and washing every stick of clothing in that closet/utility room LOL

Oalbrets Says:
Sunday, March 11, 2012 @6:21:02 PM
If you didn't kill the big one then he will find another way in. You need to kill this rat or he will keep comming back. Been there and done that. Good luck.

erikforgod Says:
Sunday, March 11, 2012 @7:39:44 PM
Well I found only two possibilities...the hole in the floor and right now it is covered with a huge/heavy bucket of water with the door shut and locked...or the back window in the same closet..those are the only two places that I can see them having gotten in...we checked everywhere else. The fact that we had left the window open for a few days there back early last week...after the rain..I am certain thats how it got in. I think the problem is resolved. We have been here for 4 years now and we have never had this issue before. The more my wife and I talk about it..I think she didnt see another one, because she admits that she didnt get a good look at it and the lighting was dim and she screamed so loud...even my father-in-law thinks there was only one, and we had it quarantined in that litle closet, so either there was only one, OR there was two, a little one and a big one and the little one stayed in the closet while the big one escaped down the drain in the closet, so if so its not getting back in now. Tomorow I will seal up the hole again wit the bronze grate that came loose and then put something else heavy over top of it.

erikforgod Says:
Sunday, March 11, 2012 @7:49:26 PM
Its not a coincidence that here just recently we open that back window ( its summer here in Argentina, we have no AC and it has been really hot. Anyways it cant be coincidence that we open that back window for the first time and then all of the sudden after 4 years here with no mouse or rat "ever" we suddenly have one? The wall below that window leads to the back patio of our landlord, where they have plants, flowers etc...and also a huge BBQ grill. On the other side of that is another neighbor with a huge yard lots of trees, flowers etc.. Not to mention they have demolished a bunch of old houses around us recently ( within a block ) to build new apartment buildings...I think this is why we had our temporary ( now dead ) visitor here for a while.

pastorharry Says:
Sunday, March 11, 2012 @11:46:36 PM
Hey Erik, have you seen the movie "Mouse Hunt".....LOL!!

rtyrie Says:
Monday, March 12, 2012 @12:55:03 AM
Erik, Use caution with your cleaning supplies - you mention Ammonia/Bleack. That combination gives off a toxic gas that you don't want to be breathing. Keep them separate.
Ron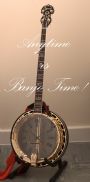 ragitty Says:
Monday, March 12, 2012 @2:33:25 AM
Congratulations on your victory, lets hope that you have solved the problem, sounds like the new building works may have disturbed their nest, also don't forget where there is one rat there will be many more. so just double check your security..

erikforgod Says:
Monday, March 12, 2012 @4:42:03 AM
Pastor... Yes the HUNT is over!! Rtyrie... I made a mistake..its only Ammonia with some water that we used first, afterwards we mopped with some other stuff, cant remember what its called. Ragitty... We checked pretty good..we are pretty sure that either the back window or that old drain pipe is where they or "it" was getting in, its already temporarily plugged with the back closet closed until I cement it today shut. Last night for the first time it was very quiet and seemed back to normal in our humble Argentine apartment...thanks for all fo your help!
rinemb Says:
Monday, March 12, 2012 @5:35:16 AM
Be aware of Rat Revenge! But, don't tell your wife about that, eh. Oh, the horror, the horror, the .........

racer Says:
Monday, March 12, 2012 @7:16:50 AM
GREAT JOB you are right if they are building in the area they may have forced them out,it is common they just move some were else,before you plug that drain ,make sure it is not a vent,you may be surprised what people do with an old house do you see any reason for a drain to be in that area ,this is just a thought i have seen a lot of strange things over time.Ron
You must sign into your myHangout account before you can post comments.