Alas, The Poor Banjo & The Fellow Instruments, For I knew Them, Horatio.
Seems like nobody in Jackson, Mississippi want's to Jam. I've got the Location, Plenty of parking, Large Kitchen to use, Air Cooled in the Summer and Heated in the winter, Over 4,000 sq' of floor space, A sound system and a Stage.
I wonder what the problem could be? Probably no Pickers in Jackson, Mississippi. I suppose like Tigger...I'm The Only One!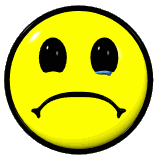 TTFN, Ya'll
( I )====='----<::)
---
7 comments on "To Jam, Or Not To Jam, That Is The Question Horatio."

n1wr Says:
Monday, November 7, 2011 @1:00:29 PM
Terry: Besides yourself the members list has 18 banjo pickers in Jackson, MS. Give em all a shout. Of course your problem is NOT more banjo pickers. Try the guitar and mandolin hangouts. And try the music store - a 3x5 card on the bulletin board or talk to some of the teachers. The teachers love to have opportunities like a jam to get their students playing real live music. Also try Craigs list. I posted a note on the list here in Maryland and got four replies.

Good luck. Let us know how you do.

Wayne in Maryland
5stringpicker2 Says:
Monday, November 7, 2011 @1:35:46 PM
In much gloom Sir n1wr surley I have tried them all. advertisments and hand bills have been posted on many a site of the wonderous world wide web but alas to no avail. Sadly, me thinks I am doomed a life of picking only with ones self a pitiful existence of lonely and depressive solitude for me and my abundant collection of stringed instruments.




RatLer Says:
Monday, November 7, 2011 @3:18:22 PM
Offer FREE food...!!!! OR....you could make up a sign saying "JAM with EARL SCRUGGS" tonight......Just make sure you've got plenty of Earls CD's to jam too...LOL

ronhan Says:
Monday, November 7, 2011 @3:26:37 PM
I'd be there if it wasn't such a long drive. :)

n1wr Says:
Monday, November 7, 2011 @3:30:05 PM
Terry - Yea, Rattler - good ideas. You left out the dancing girls!

Seriously, Terry - are there any bluegrass bands in the area? If so, would they be willing to help? Its always good for bands to generate interest - if they were to commit to maybe one night a month, showing up and being the drawing card. If you have music you can draw an audience. Chances are those that come are also at least some of them shy pickers. Have you thought about advertising it as a slow jam - no fast competitive stuff? One part of success is some good singers.

george pereda Says:
Monday, November 7, 2011 @8:50:26 PM
wow - I wish I lived closer.
5stringpicker2 Says:
Tuesday, November 8, 2011 @4:37:53 PM
No bands in this area all are in other parts of the state. We have one joint in town that has Bluegrass on Wednesdays but you never know what Wednesday. It's a crap shoot. I've had plenty of interest but no one ever shows up. So I'm dropping the thought of it and moving on to new and greener pastures.

( I )====='----<::)
You must sign into your myHangout account before you can post comments.