I ordered the new Janet Davis' School of Banjo: Bluegrass Melodic Style $19.99 with shipping estimated at $6.99, or so I thought.
An electronic acknowlegement of my order came straight away. I was quite excited at the prospect of having another go at melodic,
having convinced myself it could be the next step forward after spending the last seven years on the Scruggs style.
Then the invoice came about 6-7 hours later.
But to my astonishment the invoice came through with a staggering $34.95 for shipping. $54.94 in total, WOW! So I e/mailed straight back, to both the address on their electronic e/mail and to the invoice e/mail, to cancel the order and asking for my cancelation
to be acknowleged.
No acknowledgement came. That all happened 5 Oct.
I've wrote to them every day since, but to no reply.
Anyone else had similar experiences with JDMC?
---
4 comments on "Ever tried cancelling an order from JDMC - JANET DAVIS MUSIC CO?"

JCBANJO1 Says:
Saturday, October 8, 2011 @9:43:17 AM
no never have but i would call them asap

Texasbanjo Says:
Saturday, October 8, 2011 @3:46:34 PM
I agree, call them Monday morning early -- if they have shipped the order, just send it back refused if you don't want it.

They are usually very nice people and easy to do business with. I doubt you'll have a problem and it might have been an error on their part -- give them the benefit of the doubt until you find out different.

Texasbanjo Says:
Saturday, October 8, 2011 @3:47:37 PM
Oh, I just noticed you're in England -- so.... it might not have been an error after all. I know shipping is more expensive outside the states.

But, you should still be able to cancel the order if it has not been sent.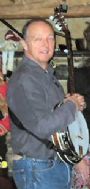 john leary Says:
Sunday, October 9, 2011 @5:11:12 AM
Ha, I forgot to mention. I did call, (6th Oct) and after being prompted to press various numbers, I was eventually able to leave a message relating my order number, asking them to cancel and that I'd contacted them by E/mail.
It is good however, to have positve messages about JDMC.
I've only delt with them once before and this problem didn't occur.

You must sign into your myHangout account before you can post comments.