Posted by bodhi47 on Tuesday, August 16, 2011
I got the Ken Perlman book in the mail today. I had forgotten that Skip to My Lou existed except in some fever dream of my childhood. A dream that possibly involved clowns and hurdy-gurdy music. Perhaps a teapot as well. I do indeed realize you want to start in such a situation with a song that is common to everyone. Well, everyone of an age. It appears as if I were of that age.... I'm guessing that Red River Valley is somewhere in my future. And I think it interesting that he gets you to start inflicting your singing on the neighbors almost immediately. And I thought the fight over parking was bad...
After spending almost 5 days with RSB and now an evening with Mr. Perlman I can say that I will be ready for public consumption in about 2 years, The blisters I feel forming on the ends of my left hand are gonna be whoppers. I am, however, starting to be able to hit what I am aiming at a good 80% of the time that I try to hit it deliberately. And I am definitely going to have to practice that I IV I V7 I IV V7 I thang. A lot.
And then some more.
So, in closing, I'm vaguely pleased in a horrified om mah gut what have I done sort of way.
Reading all that back I would like to direct you to my former English teacher Mrs Payne who exposed me to James Joyce. It's all her fault. Not the banjo part, the stream of consciousness part. Federico Fellini did the dream sequence.
Kshanti is a virtue
---
3 comments on "There is a pattern"

Karen Kruske Says:
Wednesday, August 17, 2011 @4:18:01 AM
I know what you mean about the memories from playing the old songs from childhood. You are going to have a lot of fun, and I can see you don't take yourself too seriously, so that should help! Enjoy the ride!

RatLer Says:
Wednesday, August 17, 2011 @4:22:51 AM
Sounds like you got that "Banjo Bug" pretty bad... Keep up the therapy.....LOL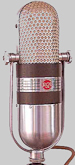 bodhi47 Says:
Wednesday, August 17, 2011 @5:17:43 AM
Thanks all.
You must sign into your myHangout account before you can post comments.