Posted by bodhi47 on Thursday, August 11, 2011
Took me 45 years to get here, but I just came home with an Enoch Tradesman style banjo. I was worried about bringing it home in a gig bag on my back on the bike but it made the ride just fine. Tuned her up with the Peterson tuner and started on the RSB method of bum-de. For an hour. With a metronome. I guess it's a real good thing that I live alone. Because if I hadn't been the one generating the noise I would have killed me. It's awesome. And when I get really frustrated at how slow it seems to be going I'm going to come back here and read this. Cuz I'm am truly giddy about this. This is going to be so much fun. I think there is going to be some misery mixed in there too, but man am I happy right now. And the webbing between my thumb and my forefinger hurts. I sort of got the rocking motion but it's going to take some time to get the notes to sound even. Two strings at a time I guess.
Here we go.
---

Karen Kruske Says:
Friday, August 12, 2011 @3:39:13 AM
Welcome to the absorbing world of banjo music...made by YOU. Have fun and get those callouses formed!

kevinwholmes Says:
Friday, August 12, 2011 @3:43:23 AM
Have fun. We will as you report your progress. You chose a very nice banjo too.

christy65 Says:
Friday, August 12, 2011 @4:23:34 AM
have a great time on your journey

wpalmer3d Says:
Friday, August 12, 2011 @4:56:32 AM
I understand the excitment. I just started a few months ago. Enjoy the practice!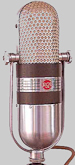 bodhi47 Says:
Friday, August 12, 2011 @5:40:24 AM
Thanks all!
You must sign into your myHangout account before you can post comments.