Well not quite yet. Or perhaps merely off our collective rocker.
You see, Carmen and I have had some health issues over the past few years, the nature of which has driven home to us in a very real and present way the fragility of our lives and the lives of those we love.
I already work from home as a stay-at-home dad (Benjamin will turn 4 this October...hard to believe!) and since his birth I have maintained (or at least attempted to maintain) the store's business operations and website from home whenever I can steal a moment (do the words "nap time" mean as much to you as they do to me?). I only go to the store physically to teach, record, or generally annoy the staff.
Couple this with Carmen's having reached a phase in her career where she can work from wherever we can connect to the 'net, and we have decided that being anchored down by possessions and a mortgage is probably not the best way to live.
Thus, we decided to make some changes. We have purchased a 35-ft 5th wheel RV. (You'll note Benjamin playing on the steps. And thanks to Mark Johnson for referring to him as a "Roads Scholar." I've borrowed that line...a lot!)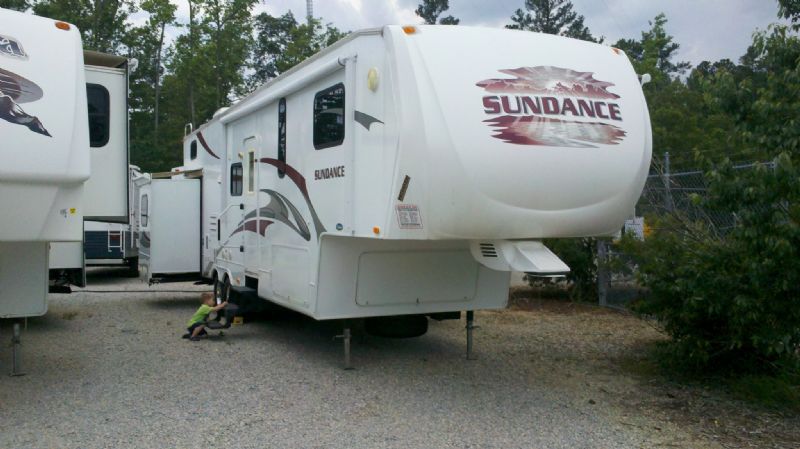 Needless to say, neither our New Beetle diesel nor our Subaru Forester (or the two, together, come to think on it) could pull this monster, so we have also acquired a hefty truck (an F350 7.3L diesel dually) to lug this thing around: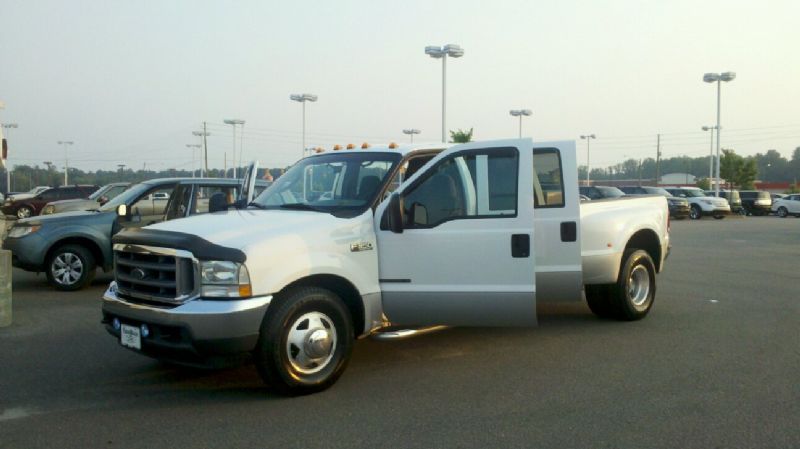 Next thing is to sell our house (we are already selling possessions right and left, including many of my personal instruments), and to hit the road! Of course, the housing market really, really sucks right now, but we are prepared to lose some money to get free of the mortgage. The plan is to move gradually into the RV, stage the house, and simply try to get away without having to take money to a closing. Once that's done, we'll be off!
We have no specific destinations in mind yet, but we have a whole lot of places we want to go and a whole lot of people we want to meet.
I hasten to reiterate: ZEPP Country Music is not changing: I shall continue to contribute to the its operations via the 'net, just as I do now, though I shall obviously have to give up local teaching. Once under way, I will be open to workshops and ad hoc ​lessons. I also hope to have time to offer some Skype lessons when Carmen is there to keep Benjamin out of the experience!
So things are changing. Watch this space.
---
18 comments on "And we're off!"
You must sign into your myHangout account before you can post comments.