Thanks to Jane Crosby, Stephen Jenson, Joe Macilvenny and Bob Mclean for giving me this opportunity.
Special thanks to Jane Crosby for all the work she has put in and for the fantastic flyer, also huge credit to Stephen Jenson for all his hard work whilst making this event happen.
Thanks Guys.
---
4 comments on "Derby Banjo Workshop, May 21st 2011."

Jane C Says:
Wednesday, February 16, 2011 @2:43:03 PM
It'll be a good day Chris, a good deal of interest has been received already, which is not suprising considering the calibre and reputation of the teacher.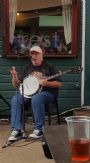 joemac Says:
Thursday, February 17, 2011 @8:42:45 AM
Its all yours young man, go fly with it!!!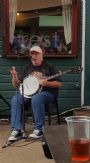 joemac Says:
Thursday, February 17, 2011 @8:45:22 AM
Sorry to be a pain Guys, but i just have to say what an honour it is for the Derby workshops to have Chris come along and show us some of his playing and intriduce us to Scruggs style of banjo, these workshops just get better and i am sure we are all very proud of them!!!

Guy Says:
Friday, February 18, 2011 @5:58:42 AM
Way to go Chris! I'm sure you and all your students will have a great time.
Sorry to hear about your job BTW, I was hoping for you and all the people that rely on the service you provide that there might be some show of common sense. Bleedin government, I hate 'em!
Guy
You must sign into your myHangout account before you can post comments.