Hi guys,
There have been many things which have been blog worthy, which have occured since my last entry. Unfortunately life seems to find its methods of getting in the way and I simply haven't found the time, so this will be a big un'!
Ok so some of you may be interested to know that the Down County Boys have a new Myspace site up and running in conjunction with www.downcountyboys.com the URL for the Myspace page is: http://www.myspace.com/thedowncountyboys
On the Myspace pages you will find a band Blog, pictures, video, gig listings and details (including directions and maps) along with general info, contact details and links to stuff you may be interested in at www.downcountyboys.com etc. Please stop by and take a look at our pages, if you have a Myspace site yourself, we would be absolutely delighted to add you to our friends list; so please send over a friends request.
Another great advancement is A brand new Bluegrass club which has been kicked off at The lady Jane in Whitwick, Leicestershire. The night is run monthly on the first Wednesday of every month. Details of the new club can be found here:http://www.downcountyboys.com/Down_County_Boys/Lady_Jane.html and here:http://events.myspace.com/Event/7700275/The-Down-County-Boys-Live-Free-Bluegrass-Night
The night is run by the Down County Boys but guest bands will be appearing as regularly as is possible. We have already spoken to The Old Grey Dogs and Dalebilly who have both shown a good deal of interest in putting in an appearance and supporting the new club. If you play in a band and would like to come along and play at the club or if you know a band who you would like to see make an appearance, please don't hesitate to get in touch!
As far as I am aware (I apologise if i'm wrong) this is the first time a regular Bluegrass club has operated in the immediate locality and it was fantastic to see a packed (and I mean packed!!!!) house for the first night. Photographs from the first night can be found here: http://www.downcountyboys.com/Down_County_Boys/Lady_Jane_Photo_Gallery.html
I am really excited about the new Bluegrass club as it gives us a really great opportunity to bring the music to a new audience and draw new listeners and musicians to the music.
Finally The Down County Boys are currently in the Studio recording a new album which has been in the pipeline for quite some time. Last night I took my first turn in THE HOT SEAT!!!!!!!!!! Recording my banjo part for "Cherokee Shuffle". Guys; I jest you not when I say I was one measure from getting it absolutely on the money on the first take!! The very last lick of back-up behind the fiddle and I slid up to the 6th fret of the 1st string instead of the 5th!!!!!!!!!!!!! unbelievable!
Roughly 20 takes later................................In the bag, bang on the money!
There is a recording of me playing my break for "Cherokee Shuffle" in my music folder here on the hangout, it was recorded quite some time ago when I very first learned the tune and in no way represents what the band is doing now LOL!!!!! I tend to play it differently each time I pick it, but whats on that recording is roughly what I do.
Thanks to all you guys who gave input on my thread about mic positioning it helped me out tremendously. I wound up using two AKG condenser mics one near the head and one near the fingerboard and the recording quality was absolutely perfect; far better than I had ever hoped for.
There are in-session photographs and another blog concentrating on the recording sessions available here: http://www.myspace.com/thedowncountyboys/blog
Thanks for reading guys, hopefully I'll be less busy in the coming months and have time to keep y'all better updated.
Happy pickin'
---
8 comments on "A New Bluegrass Club, A New Myspace Page and A New Album On It's Way."

Chris Cooper Says:
Saturday, October 2, 2010 @7:49:06 AM
Forgot to say guys the New Bluegrass night is free to attend, so get yourself there if you can, the night relies on your support to continue happening!

martinplayer Says:
Sunday, October 3, 2010 @1:52:00 AM
Chris you have been a busy chap at your age you can do it but can the other members of the band keep up with you!!!!! LOL. The Old Grey Dogs will be delighted to get along to your new club just as soon as we can.
Keep up the good work. Bob

Chris Cooper Says:
Sunday, October 3, 2010 @2:00:03 AM
Hi Bob, were driving to the studio as I type! (I'm using my blackberry's internet) my old boy has only got one eye open at the moment lol!!!! Next club night is on the 6th mate.

Guy Says:
Sunday, October 3, 2010 @11:48:20 AM
????

Chris Cooper Says:
Sunday, October 3, 2010 @12:34:25 PM
Whats's with the Q's buddy?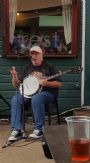 joemac Says:
Sunday, October 3, 2010 @11:33:22 PM
Hi Chris, great news on the down county lads all round, and great news about the bluegrass club, its wonderful to see a club dedicated purely to bluegrass and i wish you every success, we will be along. i just got back from hols and have not spoken to my lads yet but i will be in touch mate. meanwhile you look after them old'uns. Oh by the way, i think the DCB's sounded best at Didmarton, what a set and you along with young Dan make for some great input. The new Nechville is just getting better by the week, i know its not your bag but she is a little beaut and no mistake, i still play my gibbo, but just around the house so i guess i have the best of both worlds......once again, good luck with what looks like is going to be a great club.......Joe.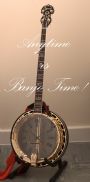 ragitty Says:
Thursday, October 7, 2010 @3:06:02 PM
Chris thank you for a brilliant night at Whitwick, you guy's are the best for sure, We had a fantastic night and you nailed your playing without dought. looking forwards to the next one. :)

Chris Cooper Says:
Wednesday, October 13, 2010 @2:11:09 PM
Hey lee, it was great to see you there mate, looking forward to seeing you again at the next one!

You must sign into your myHangout account before you can post comments.