I've always wanted a set of these guitar-type fiddle tuners. Not because they're better than other types, but for the purely sentimental reason that Tommy Jarrell had them on his fiddle. Linda found this fiddle at a sale yesterday, I set it up this morning. Linda's batting 1000 this year for sale finds ! ! !
P.S. Linda came in after I wrote this and said "Mark, you didn't tell your friends what I paid for it ! !" I'm withholding that information so that Linda doesn't start getting matrimonial offers from other BHO members. She got the fiddle for a good price.
P.P.S. We found out that the fiddle belonged to the seller's grandfather, a farmer near Wyalusing, Bradford County, PA, who died prior to the 1940's. Apparently the fiddle has spent the last 80 years going from family to family and hasn't been played since the grandfather died. I got it with a nice white ribbon that had been used to hang it on the wall (hence no bow, no case). Fingerboard was a little bit warped, which I corrected by shaving, smoothing & re-dying the wood. It plays well, and the tuners are nice since I change tunings fairly often.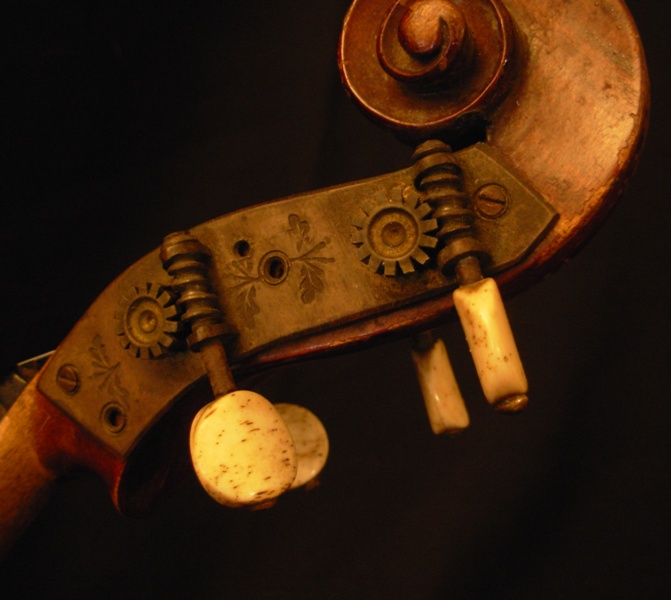 ---
Be the first to comment on "Fiddle tuners"
You must sign into your myHangout account before you can post comments.