Once I decided to give this retirement buisiness a go, working my weeks notice was the longest ever. I was thinking about 'longer banjo practice sessions', 'taking up the guitar again', and many more things I'd do. I have'nt time to fit everything in. Should I find another job??? errrrmm na. As my school report always said "I must try harder". Don't worry pickers I'll try harder, cus the thought of working again brought me out in a cold sweat!
---
8 comments on "Retirements great but....."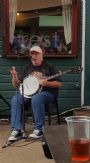 joemac Says:
Wednesday, April 14, 2010 @1:35:42 AM
Never, never, never bring work into your head again John, retirement gets better each month ........as will the pickin!!!!!!!!!!!

buckbybanjoboy Says:
Wednesday, April 14, 2010 @1:45:59 AM
Retirement is the best job I`ve ever had, John..........enjoy it and congratulations................................Peter V.

racer Says:
Wednesday, April 14, 2010 @4:07:06 AM
dont even think about work time goes by fast enough you dont need a job to occupy any space it took me about a year to get use to it now i love it if money is the problem i do odd jobs when i want to keep on picking and stay retired ron

Texasbanjo Says:
Wednesday, April 14, 2010 @5:31:00 AM
Enjoy being able to go to festivals early and get in on the jammin'. Enjoy not having to drive late at night to get to a festival. Enjoy not working. You'll wonder why you waited so long to retire.

Retirement is great!

Jonno B Says:
Wednesday, April 14, 2010 @12:03:53 PM
Its quite funny. When you retire from work, and let us say our Wives don't, this list appears with many, many jobs on it that will help to fill our time. Usually jobs get done. Only time left for banjo pickin' and other like hobbies to kick in. Many happy hours of pickin'.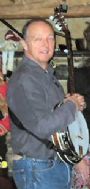 john leary Says:
Wednesday, April 14, 2010 @1:23:40 PM
Yes, I reckon you guys are right, I'll keep on with this retirement game. In between nursing poorly grandson and playing football with the other one I managed to get 2 hours banjo practice today, and now going out for a beer or two.

donc Says:
Wednesday, April 14, 2010 @8:48:01 PM
I had various thoughts on retirement until I got offered an early package last August. Now I'm convinced that its good. The banjo now gets a workout for about one hour in the morning and at least two at night. Thank God for the banjo and the inspiration. I have a friend who was abruptly retired as the manager of a large department Store. He says that if it wasn't for his guitar he would have gone bonkers. Having a good hobby or activity is extremely important. I feel so sorry for the poor telephone company that now has to function without me.

PruchaLegend Says:
Friday, April 16, 2010 @10:40:53 PM
As I said on another blog related to retirement, my dad said that retirement was the natural state of man. He lived 26 years after he retired so I guess you could say he knew what he was talking about. As for me, I don't know how I found the time to go to work. I'm so busy I have to find something to retire from.
You must sign into your myHangout account before you can post comments.