Posted by BConk on Sunday, January 17, 2010
Chocolate Almond Biscotti
--------------------------------------------------------------------------------
I've tinkered with this recipe over the past few months trying at least 6 different variations using different nuts, different cocoas, different leaveners and different proportions of ingredients. This is, by far, the best variation in my opinion. This makes a delicious chocolate biscotti that is specifically designed to be eaten after being quickly dunked in coffee or espresso. They're nice dunked in milk too - but if you eat them dry you might find them too crunchy.
Chocolate Almond Biscotti
makes about 25 biscotti
11.25 ounces AP flour (2.5 cups - spooning flour from the bag into the cup then screeding the top level with the back of a knife)
2.0 ounces (a rounded 1/2 cup) unsweetened cocoa (not Dutch process)
9.0 ounces (1 1/3 cups) granulated sugar
7.0 ounces (a rounded cup) whole almonds.
1/8 tsp. salt
1 tsp. baking soda
1 TBS. instant espresso powder
5 large eggs
Preheat oven to 350° and position two racks in the middle.
Spread almonds out on a single layer on a baking sheet and roast until fragrant - chop very coarsely into chunks and set them aside.
Line two baking sheets with parchment paper.
Sift dry ingredients (not the almonds) together in a large bowl and whisk to combine thoroughly.
Break 4 eggs into a bowl, then add the yolk of the 5th egg - reserving the white in another bowl. Whisk the 4 eggs and one yolk lightly until well combined. Whisk the egg white in the other bowl until foamy and set aside.
Pour the 4 beaten eggs into the dry ingredients in three stages - stirring with a stout wooden spoon in between. When the dough is just barely combined add the almonds and press them into the dough, kneading them in and distributing them throughout as evenly as you can.
Flour your counter and hands well. Scrape the dough out and form it into a rectangle. Yes it's messy. Cut the rectangle in half.
Roll the half pieces of dough roughly into logs maybe 10" long and transfer them to the parchment lined baking sheets. Press them into flat, regular oblongs about 15" long by maybe 3/4" to 1" high. Brush off excess flour.
With a pastry brush, brush the tops completely with the beaten egg white.
Bake them in the 350° oven for 15 minutes then turn them and swap racks top to bottom and bake them for approx. 15 more minutes - or until the tops are firm in the middle with a little give.
Remove them from the oven to cool for a few minutes.
As soon as they're cool enough to handle, remove them from the parchment and cut them on a bias into slices about 3/4" thick. It helps if you use a sawing motion and a very finely serrated knife with a thin blade.,,like those cheap but wicked sharp knifes on TV. If your blade is too thick, you may break the biscotti trying to cut them. If you find they're still trying to break apart, make your slices a tad thicker.
Lay the slices on their sides on the baking sheets and return them to the oven for 10 minutes.
Take them out, turn them over and bake them on the other side for another 10 minutes.
Let them cool before eating them.

---
5 comments on "my own recipe: Chocolate Almond Biscotti"

PruchaLegend Says:
Sunday, January 17, 2010 @9:19:43 PM
I'll take a dozen! I'd bake them myself except I'm on a diet. They sure look good! :-)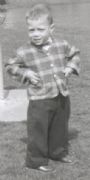 BConk Says:
Monday, January 18, 2010 @7:40:00 AM
I gained a pound or two disposing of all the prototypes ;)
rinemb Says:
Monday, January 18, 2010 @12:49:24 PM
My wife loves those things and your recipe looks especially good. Me, well, its diet time as well. Brad

beetlegeist Says:
Monday, August 8, 2011 @7:39:38 AM
I will have to try this recipe. This sounds like something I would enjoy eating. The pictures alone make me hungry to try.
rinemb Says:
Monday, August 29, 2016 @7:34:45 AM
I have doing about the same amount of work, just to end up with plain ol zwieback to crush up for cheesecake crust. Twice bake breads have a sneaky way of failure after you do all the work. That is...that short bake time after slicing. Warning to others-just turn your phone off when you are ready for the second bake, or you will end up nuking your toast to char fast. Don't ask how I know that. :-( brad
You must sign into your myHangout account before you can post comments.