Teaching banjo is a challenge and its own reward. Here are some of the interesting students that have worked their way into the privileged circle of serious banjo student over the past few years.

One is a brilliant banjo student who dropped out of high school. He is probably not much of a reader and can learn very quickly by ear. He asked for tabs of scales and licks the other day. He realizes that there is much knowledge to be gleaned from those tabs that keep showing up on this site and others. The boy is not your mainstream kid. He is very intelligent but is suffering from his situation where is he is not fitting in too well.

Another student who came in to learn to play banjo and thought bluegrass three finger was what he wanted. He started down that road but it soon became apparent that he was not going to take to it very quickly. So he tried clawhammer. After a time he had the right hand lick and after some more time he could get his right hand and left hands working together. Today he is playing some good sounding banjo as well as learning about some of the great banjo players that came before him as he listens to source material. He is very shy and highly analytical but is learning to take the chances necessary to play an instrument and garner the joy that making music can bring.

A third student is a good banjo player who is now taking the first tentative steps toward building banjos. He has acquired an old banjo and stripped it down. He also recently came into some partially finished necks and a source for more parts and mentoring in the building arts.
This is all part of teaching. Every student is an individual who learns in the way they learn and wants what they want from their experience. Adults often come to their instrument late with high expectations. Others come hoping to stave off arthritis or memory loss by challenging their brains in new ways. No matter what reason you decide to take up the banjo, you can find new adventure, learn something about yourself, meet new friends and bring new depth to your life - time.
Take it easy, but take it.
---
3 comments on "Teaching, learning, living"

racer Says:
Sunday, January 17, 2010 @6:02:02 AM
hi thats good advice thanks ron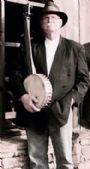 hangnail Says:
Sunday, January 17, 2010 @3:36:55 PM
I,m proud to have learned from you.


GSCarson Says:
Saturday, January 30, 2010 @9:01:02 AM
Me too Bobby
You must sign into your myHangout account before you can post comments.