Posted by ZEPP on Tuesday, October 31, 2006
On my website at
http://zeppmusic.com/MP3/index.html#10
you will find at this writing 22 recordings of Shady Grove. I started this when a customer asked me to record for him a couple of banjos in which he was interested. Later, another customer had a similar request, so I added a few more banjos.
Then, I began to realize that I was building a audible collection of tone rings, pot sizes, heads, etc., so I kept adding interesting banjos.
Unfortunately, owing to the number already recorded and sold, I think I'm sorta stuck playing Shady Grove as a demo piece for any new instrument now (though I guess I could always do more than one tune!).
So anyway, there it is--if you think it's boring hearing the same tune over and over, you should try playing it the same way over and over...
---
3 comments on "The Shady Grove Series"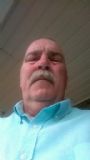 RODNEYJOHNSON Says:
Tuesday, October 31, 2006 @1:33:30 PM
That strikes a funny bone with me Zepp.I have 1 tune that I always play when I am trying out a new banjo or one I have set up for someone.Make Me A Pallet!I don't ever get tired of hearing it.Do you get tired of hearing Shady Grove?

ZEPP Says:
Tuesday, October 31, 2006 @3:10:02 PM
No, not really. Truth is, it's been one of my favorites for well over 40 years, and I still like to play it. A little hyperbole goes a long way! 8-)

bradgrace Says:
Sunday, September 30, 2007 @11:22:27 PM
I never get tired of hearing Zepp play Shady Grove! Where do I get that tab?
You must sign into your myHangout account before you can post comments.